Chicken and mustard hot pot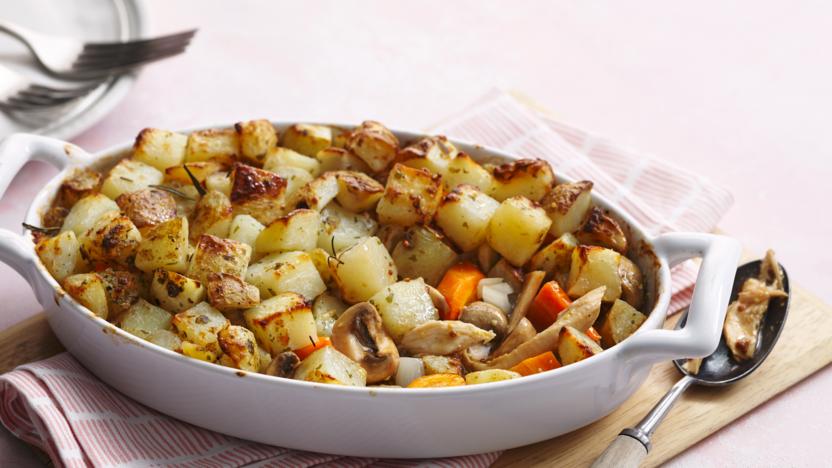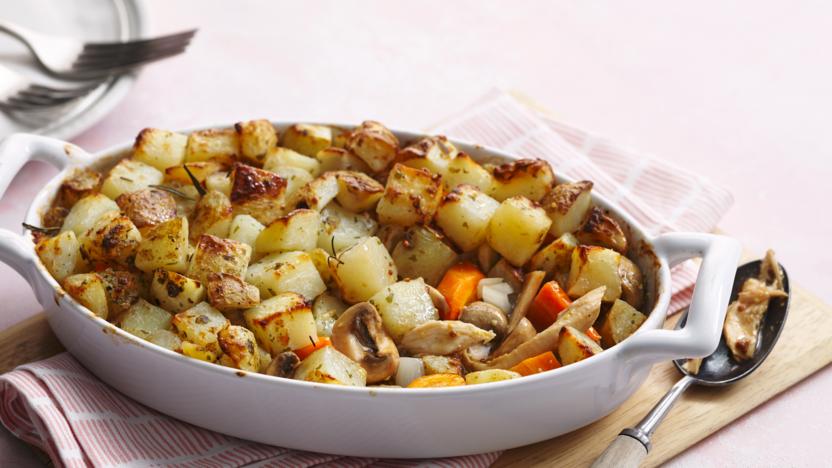 Method
Preheat the oven to 200C/180C Fan/Gas 6.

Put the chicken, carrots, roasted onion, button mushrooms and parsley in a small ovenproof dish. Add the grainy mustard and chicken gravy and stir really well until everything is coated in mustard gravy.

Layer the potatoes over the top and bake for 20 minutes until golden-brown and bubbling.
Recipe Tips
You can use any leftover green veg, such as broccoli, shredded cabbage, or leeks. You could also add a handful of frozen peas.