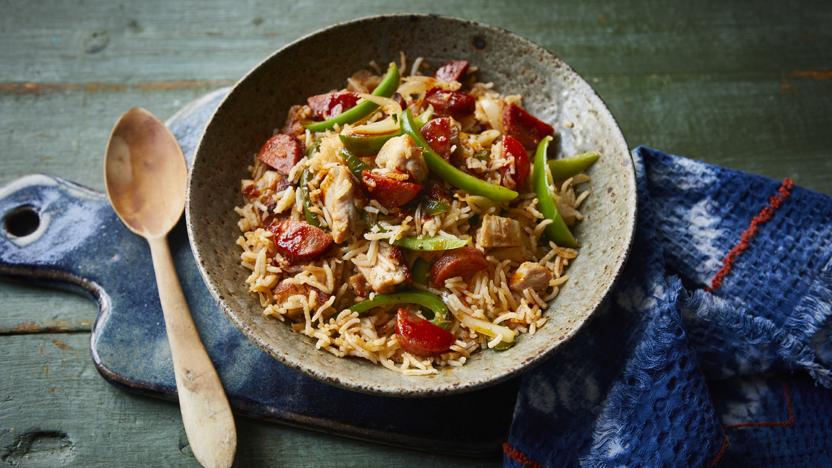 Save on effort and washing up with this one-pot wonder that is packed with flavour. Eat some for dinner and save the rest for lunch the next day.
Method
Heat the olive oil in a large saucepan with a tight fitting lid and fry the chorizo over a high heat for 1 minute. Add the onions and fry for a further minute, then add the chicken and garlic and cook for 5 minutes.

Add the pepper and basmati rice and stir well to combine. Pour in the chicken stock and stir, then turn the heat down as low as it will go, put the lid on and leave for 12 minutes.

Turn the heat off but do not remove the lid and leave for a further 12 minutes, then remove the lid and give it a good stir with a fork. The water should be absorbed. Season to taste and serve straight away.