Chestnut, leek and mushroom tartlets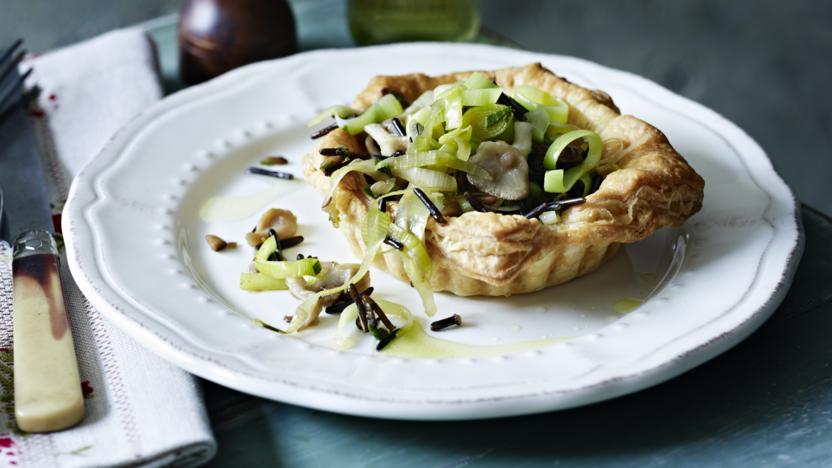 A vegetarian starter or light lunch for the winter. This makes either four individual tartlets with 10cm/4in loose-bottomed flan rings or one larger one using a 20-22cm/8-9in flan ring.
Method
Preheat the oven to 200C/400F/Gas 6.

Roll out the pastry on a lightly floured board. Use to line either four individual 10cm/4in loose bottomed flan rings or one 20cm/8in large one. Do not trim the excess pastry yet. Prick the base all over and leave to rest in the fridge for 30 minutes. Bake blind for 15-20 minutes until the pastry is cooked, then trim off the excess.

Cook the rice in boiling water until the grains split (about 30-40 minutes). Drain and allow to cool.

Heat the olive oil and margarine in a frying pan and gently fry the leeks for about five minutes until soft.

Add the mushrooms and fry for a further five minutes, then stir in the chestnuts, rosemary, sage and cooked wild rice and season well with salt and freshly ground black pepper.

Add the soy sauce and cook for a further two minutes.Spoon the filling into the pastry case(s) and return to the oven to bake for 5-10 minutes, until warmed through.