Cherry tomato, marinated feta and basil skewers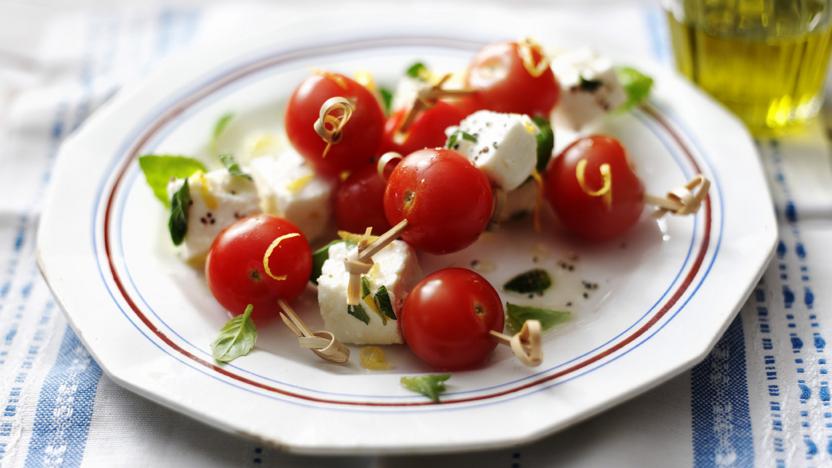 A little tomato and feta skewer makes an easy vegetarian nibble that fits in at any buffet party.

Method
Cut the feta into 40 even squares and place in a bowl. Pour over the olive oil; add the lemon zest, oregano and cracked black pepper. Leave to marinate for at least 2 hours or preferably overnight.

To assemble, take a skewer and place a cherry tomato first, follow with a cube of the feta. You could prepare the skewers to this stage in advance, just keep refrigerated.

Finish each one with a basil leaf. Skewer one tip of the leaf then the other tip so it looks like a little sail. Repeat until you have forty skewers.