Chermoula tofu and roasted vegetables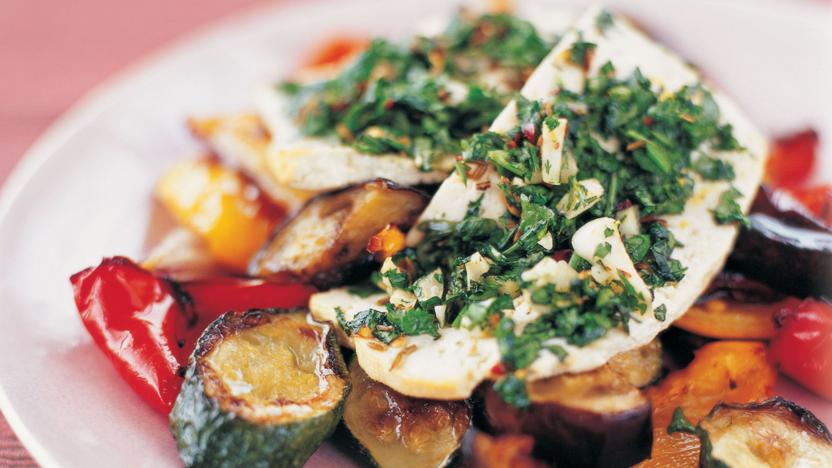 Tofu wonderfully absorbs the flavours of chermoula in this dish. Serve with roasted vegetables for a hearty vegetarian meal.

As part of an Intermittent diet plan, 1 serving provides 2 of your 6 daily vegetable portions. This meal provides 182 kcal per portion.
Ingredients
For the chermoula tofu
For the roasted vegetables
Method
Preheat the oven to 200C/180C Fan/ Gas 6.

For the chermoula, mix the coriander, garlic, cumin, lemon rind and chillies together with the oil and a little salt in a small bowl.

Pat the tofu dry on kitchen paper and cut it in half. Cut each half horizontally into thin slices. Spread the chermoula generously over the slices.

Scatter the vegetables in a roasting tin and spray with oil. Bake for about 45 minutes, until lightly browned, turning the ingredients once or twice during cooking.

Arrange the tofu slices over the vegetables, with the side spread with the chermoula uppermost, and bake for a further 10-15 minutes, or until the tofu is lightly coloured.

Divide the tofu and vegetables between four plates and serve.