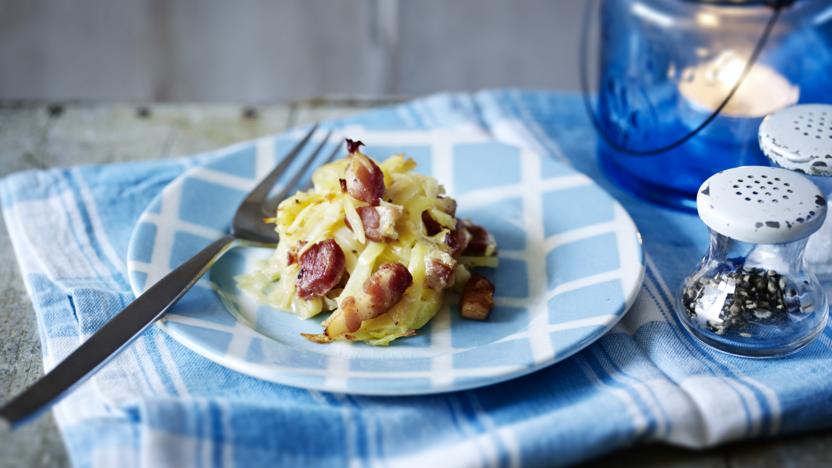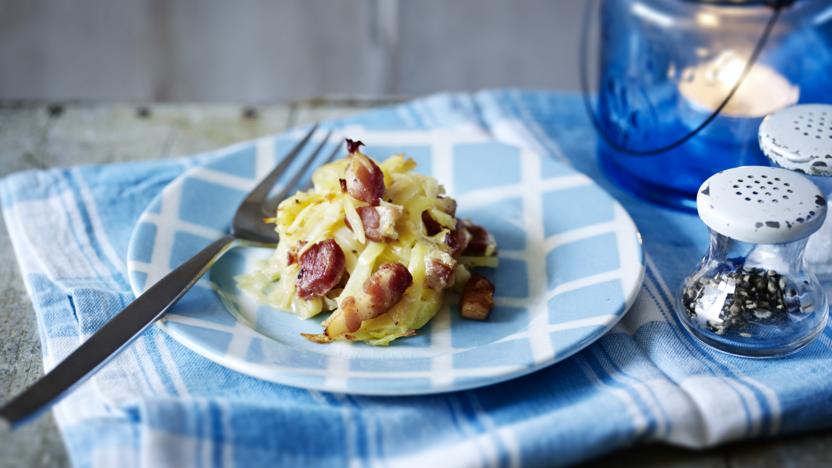 This Reblochon tartiflette is a cheesy potato gratin, traditionally quite a heavy winter staple. But made this way you can even serve it on a hot day with a side salad.
Method
Preheat the oven to 180C/350F/Gas 4 and brush a six-hole muffin tin with the soft butter.

Peel the potatoes and use the julienne blade on a mandoline to make thin matchsticks (or slice by hand).

Put the onion, garlic, bay leaf and lardons into a large non-stick frying pan and cook until the lardons are golden-brown. Add the wine and reduce until only a couple of tablespoons of liquid remain. Remove the bay leaf.

Stir in the potato matchsticks and take off the heat, then stir in the Reblochon cubes.

Divide the potato mix between the six holes in the muffin tin and bake for 15–20 minutes or until golden-brown and bubbling. Serve hot.
Recipe Tips
Reblochon is a cheese made from raw cow's milk, has a pungent aroma and nutty taste. If you can't find Reblochon, or you prefer a milder flavour, replace it with Brie.
This recipe is from...
Recipes from this episode