Cheese and herb muffin in a mug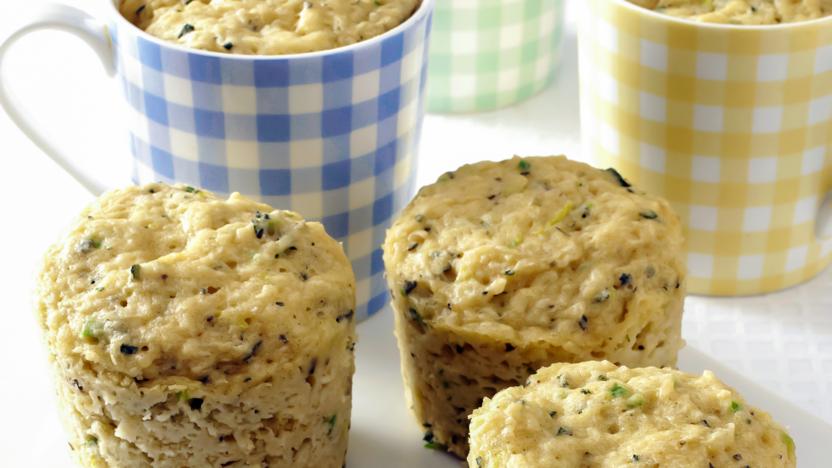 This super-quick muffin is cooked in the microwave – believe it when you see it! It's a tasty savoury muffin that's perfect for a snack, or great with soup.
Method
Wash and finely chop the herbs using a sharp knife or scissors.

Mix together the flour and bicarbonate of soda in a mixing bowl and add the parmesan and chopped herbs.

Measure the oil into the measuring jug.

Beat the eggs separately in a bowl then add to the oil.

Add the milk and yoghurt to the oil and egg mixture.

Pour the wet ingredients into the dry ingredients and stir until combined.

Spoon the mixture into the six mugs, filling each one a third full.

Place three mugs in the microwave and cook for four minutes on full power, or until raised and firm to touch. You may need to adjust the timings slightly depending on the size and design of mug.

Repeat with the remaining mixture to make your second batch of muffins in a mug.

These muffins are delicious served warm, spooned out of the mug, or use a knife to score around the edge of the mug and tip the warm muffin out onto a cooling rack.