Cheddar and bacon frittata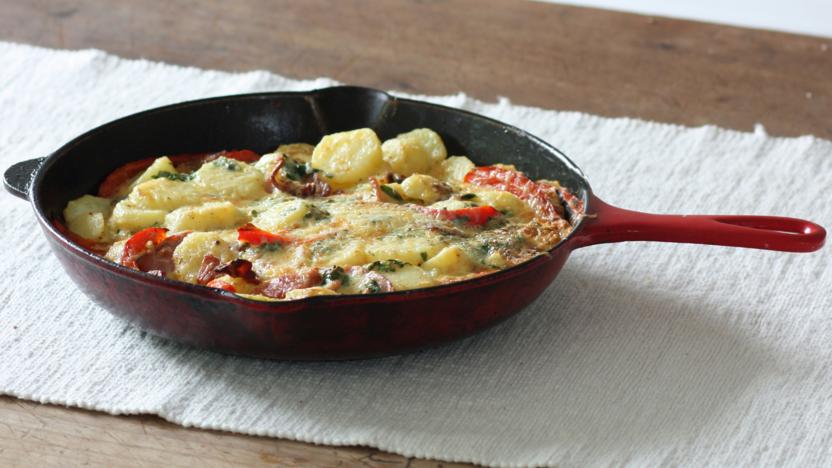 A really easy frittata with cheese and bacon that will come in from brunches to late suppers.
Method
Parboil the potatoes in lightly salted water for 6–10 minutes, until almost cooked but still firm. Cut them into slices. Preheat your grill to medium–high.

Using a large ovenproof non-stick frying pan, fry the bacon in its own fat, stirring, for 4–5 minutes, or until cooked. Transfer to a plate and set aside.

Heat the oil in the same pan. Add the garlic and peppers and fry for 4–5 minutes, or until just cooked.

Add the potatoes to the pan, stir gently, then fry for 2–3 minutes, until lightly browned. Return the bacon to the pan and stir gently again.

Crack the eggs into a jug and lightly beat using a fork. Stir in the parsley and season well. Pour over the potato-and-bacon mixture, then sprinkle the cheese on top. Cook for 5 minutes.

Transfer to the grill and cook for 5 minutes, or until cooked through. Serve in slices, with salad if you like.