5-ingredient sausage pasta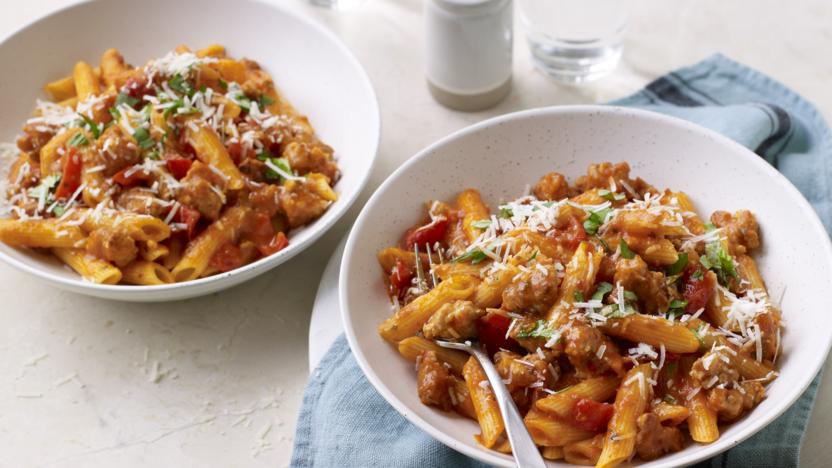 Preparation time
less than 30 mins
Cooking time
10 to 30 mins
Add a few extras to a ready-made tomato sauce for a wonderfully quick and substantial pasta dish!
Preparation time
less than 30 mins
Cooking time
10 to 30 mins
Method
Heat the oil in a large frying pan and add the pepper. Cook over a medium heat, until soft.

Add the sausages to the pan, breaking up the meat with a wooden spoon. Once the meat is browned, add the tomato sauce and cook for 10 minutes.

Meanwhile, cook the pasta in a pan of boiling salted water according to the packet instructions.

Drain the pasta and stir in the sauce. Spoon into four bowls and garnish with grated Parmesan and chopped basil, if using.
Related Recipes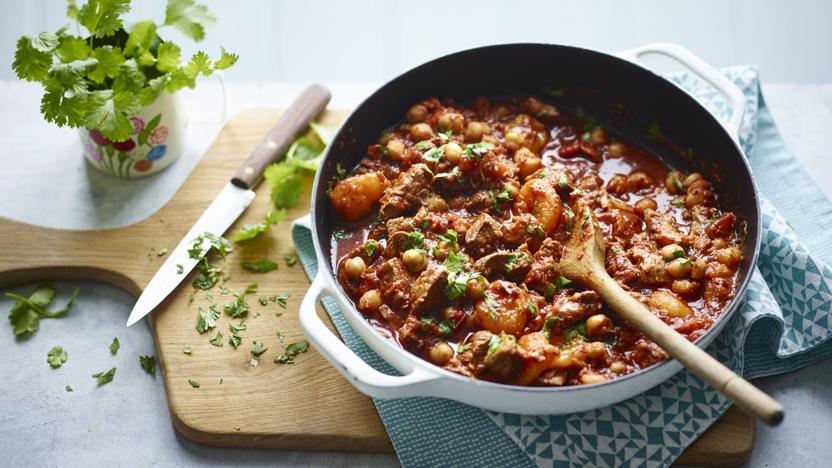 See more 5 ingredient meals recipes (17)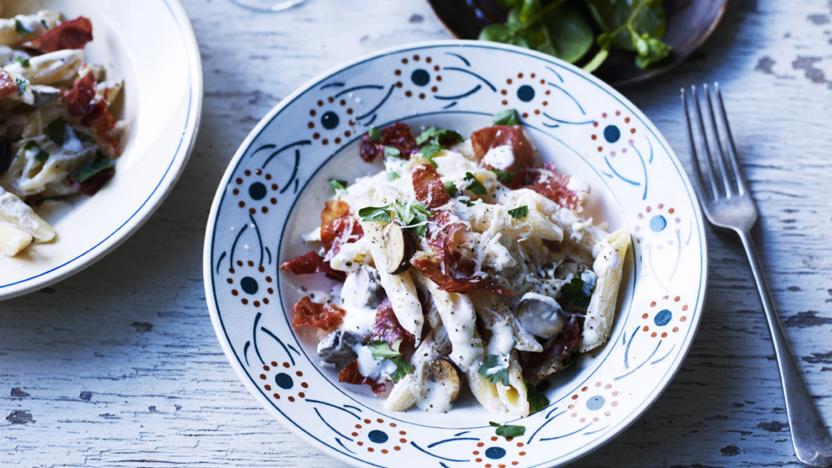 See more pasta sauce recipes (27)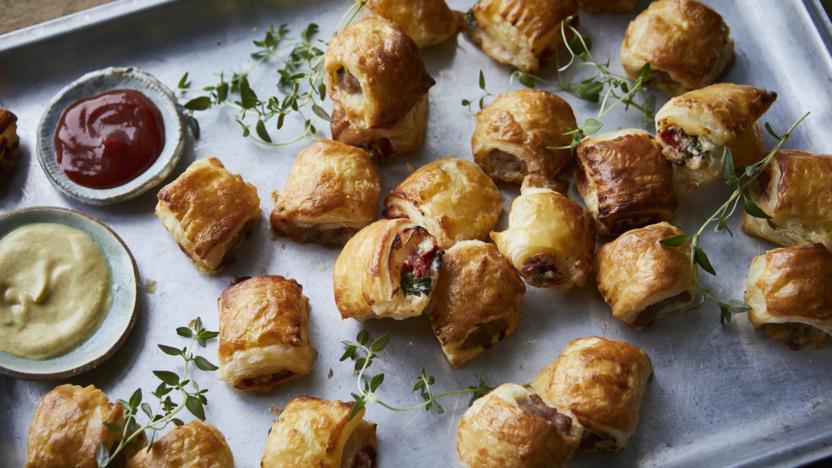 See more sausage recipes (156)