James Martin's chargrilled T-bone steak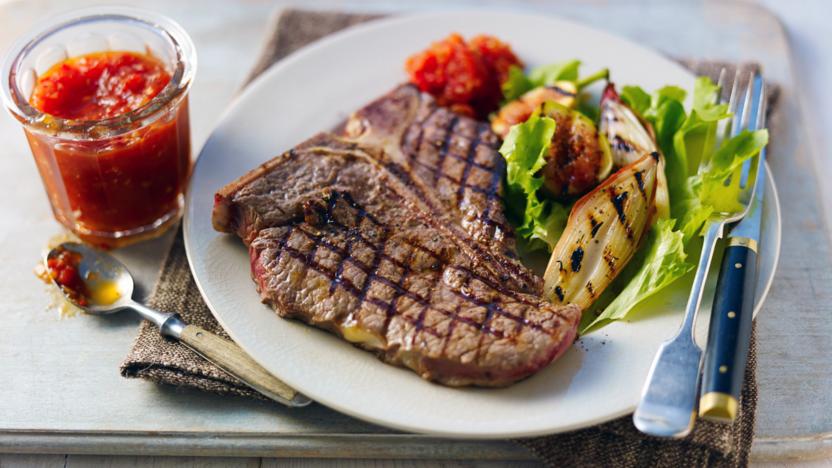 James Martin shows how to cook the perfect T-bone steak in this easy-to-follow recipe.

Ingredients
For the tomato chutney
For the steak
Method
To make the chutney, place the vinegar and sugar in a large saucepan, bring to the boil and cook for 3–4 minutes until the sugar has melted. Add all the other ingredients, bring to the boil and cook for about 20–30 minutes, stirring frequently. If the tomatoes are very juicy, you might need to cook for a little longer until the mixture starts to thicken. Leave the chutney with a chunky texture and do not cook for too long so that the ingredients start to break down into a purée.

Leave the chutney to cool and then place into sterilised jars to store for 2–3 weeks in the fridge (the flavour will improve over time).

To make the steaks, heat a griddle pan until searing hot. Rub the steaks with a little olive oil then season with salt and black pepper. Place onto the griddle and sear for 2 minutes then turn the steaks 90 degrees and sear the same side for a further 2 minutes. Turn the steaks over and repeat, searing and turning. Remove the steaks from the griddle and set them aside, to rest, on a plate.

Meanwhile, rub the shallots with the rest of the olive oil and place cut-side down on the griddle and cook for 3–4 minutes. Add the figs, face down, and cook for another minute until they are all tender and charred.

Whisk the balsamic vinegar, lemon juice and extra virgin olive oil together in a small bowl and season with salt and pepper. Just before serving, toss the lettuce, shallots and figs together in a bowl with the lemon dressing.

Serve the steaks with the salad alongside and a spoonful of chutney.
Recipe Tips
The chutney should be prepared 2–3 weeks in advance of cooking the steaks.
This recipe is from...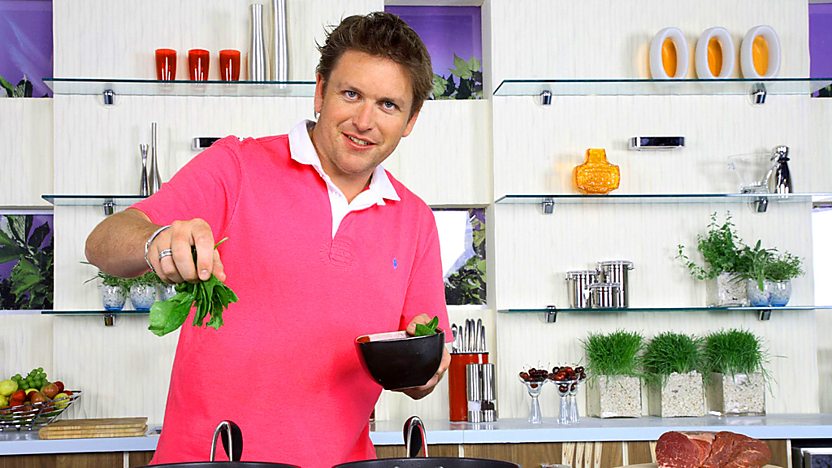 2007-16
Episode 83
Recipes from this episode