Chargrilled broccoli pasta with chilli and garlic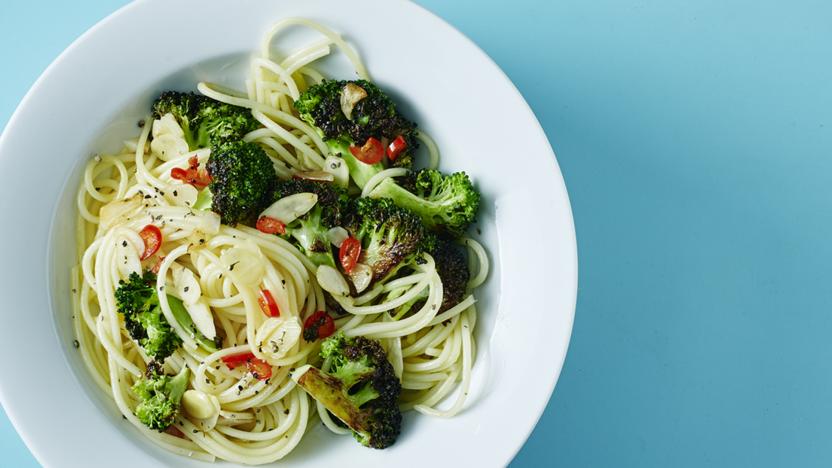 This quick and easy pasta with broccoli is perfect when you've got zero time to cook. Add any extras you like!
Method
Bring a large pan of salted water to the boil and cook the spaghetti for 8 minutes, until al dente.

Meanwhile, heat the olive oil in a saucepan over a high heat and add the broccoli. Leave it for 1 minute before moving so the broccoli chars, then turn and char on the other sides for about 3 minutes.

Add the garlic, chilli and almonds and stir-fry for a further 3 minutes. Season with salt and pepper.

Drain the spaghetti and add to the broccoli pan, stir well to combine and serve.