Celeriac and potato dauphinoise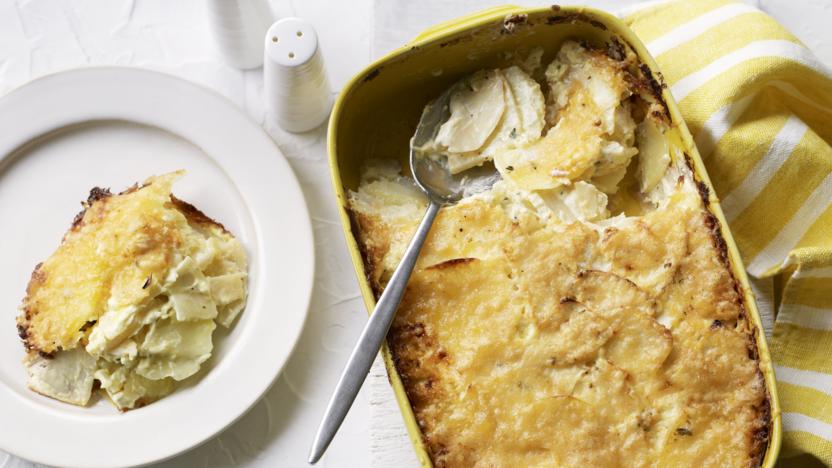 Celeriac adds a nutty complexity to this classic side dish of potatoes baked in garlic infused cream.
Method
For the dauphinoise, grease a large baking dish with butter and preheat the oven to 200C/180C Fan/Gas 6.

Add the cream, mustard, rosemary and garlic to a saucepan. Stir well and bring to a simmer. Remove from the heat and season generously with salt and pepper. Toss the celeriac and potatoes in the cream sauce to coat then arrange layers of the sliced vegetables in the prepared dish. Pour any remaining cream sauce over the top.

Cut a piece of baking paper large enough to cover the top of the baking dish. Place on top of the dish and then place a heavy baking tray or ovenproof dish on top, to weigh down the ingredients. Bake for 1 hour, then take out of the oven and remove the paper and baking tray. Sprinkle with the Parmesan and return to the oven for a further 15 minutes to brown the top.
This recipe is from...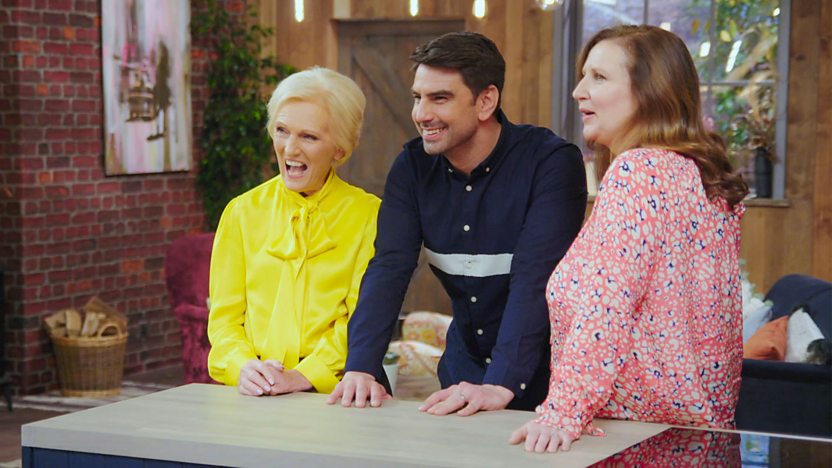 Best Home Cook
8. Episode 8