How to make cauliflower cheese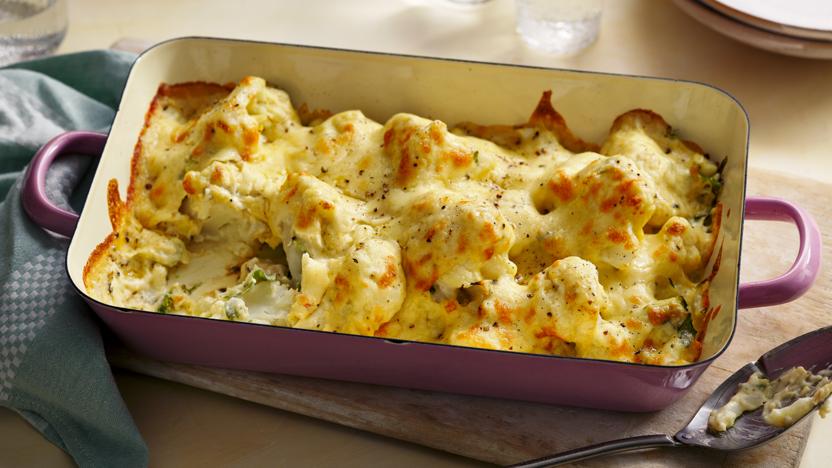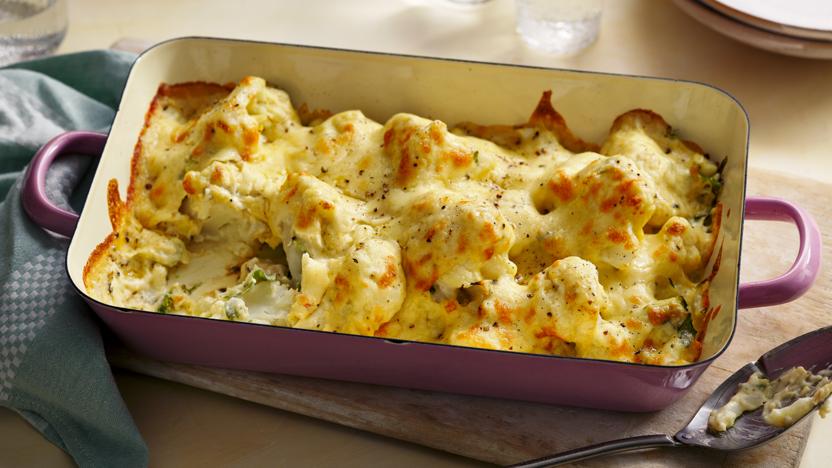 Everyone should know how to make cauliflower cheese. And don't stop at cauliflower! It's the perfect way to use up odds and ends of veg from the fridge too. Maybe add a small splash of white wine to the cheese sauce for a grown-up fondue flavour.

You also use the green leaves from the cauliflower, becuase they are so delicious!
Method
Preheat the oven to 200C/180C Fan/Gas 6.

Half fill a large saucepan with water and bring to the boil. Add the florets, leaves and sliced stem for 4–5 minutes or until the florets are just tender when tested with the tip of knife. Drain in a colander and tip into a shallow baking dish.

Put the butter, flour and milk in a medium saucepan. Whisk together with over a medium heat for 3–4 minutes, or until smooth and thick. Add roughly half of the grated cheese and the mustard. Cook for 1 minute, stirring constantly until the cheese melts. Add a splash more milk if the sauce thickens too much. Season with salt and pepper. Pour over the cooked cauliflower and sprinkle with the remaining cheese.

Place on a baking tray and bake for 20 minutes, or until lightly browned and bubbling. Serve.
Recipe Tips
For a crunchy topping, sprinkle the sauce-covered cauliflower with dried breadcrumbs, or small pieces of bread before scattering over the grated cheese.
If you have any leftovers of the cauliflower cheese, make soup: put the leftovers in a saucepan and add hot vegetable stock. Bring to a simmer then remove from the heat and blitz with a stick blender until smooth. Ladle into bowls and serve as a creamy cauliflower soup with hunks of warm crusty bread.
Alternatively, warm leftovers in the microwave and spread onto toast or spoon into jacket potatoes. Sprinkle with extra grated cheese and pop under the grill until browned.