Chorizo risotto with seared squid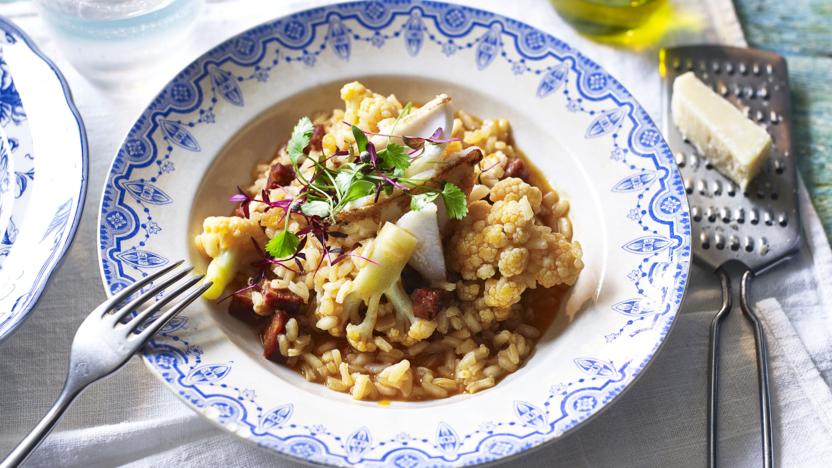 James Martin breaks all the rules with his chorizo risotto recipe, adding in seared squid and nutty cauliflower. It's quick and easy while still looking pretty posh.

Method
Heat a frying pan until hot and dry fry the chorizo over a medium heat until the oils are released and the chorizo is just crisp. Add half the butter, the olive oil, onion and garlic and fry for 2–3 minutes, or until softened.

Stir in the risotto rice until well coated in the pan juices and cook for 1–2 minutes, or until the rice grains start to turn translucent. Add the wine and cook for 3–4 minutes, or until nearly all of the liquid has evaporated.

Add a ladleful of the chicken stock to the pan and stir well. Cook for 1–2 minutes, or until nearly all of the stock has been absorbed, then add another ladleful of the stock. Repeat the process until the rice is cooked but still al dente. Add the cauliflower during the last five minutes of cooking. Stir in the parmesan and season, to taste, with salt and black pepper.

Heat another frying pan until hot, add the remaining butter and the squid and cook over a high heat for 1–2 minutes until golden brown and just cooked. Season with salt and black pepper and finish with a squeeze of lemon.

To serve, spoon the risotto into serving bowls, top with the squid and chopped parsley.
This recipe is from...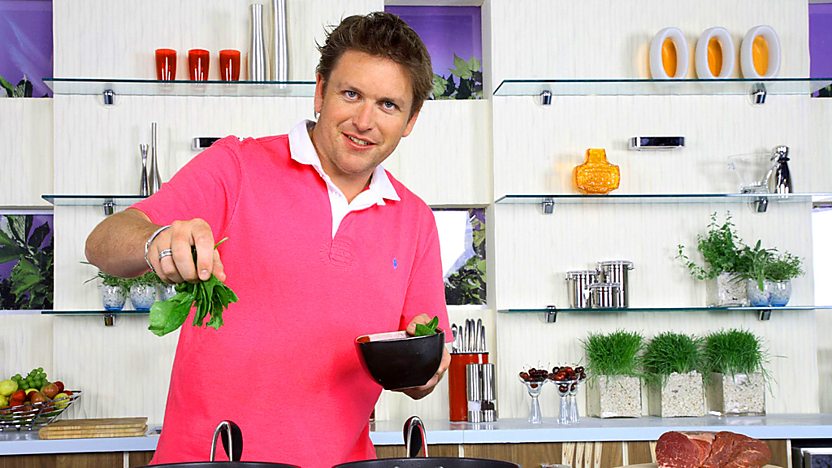 2007-16
Episode 108
Recipes from this episode