Tropical fruit cake with cream cheese icing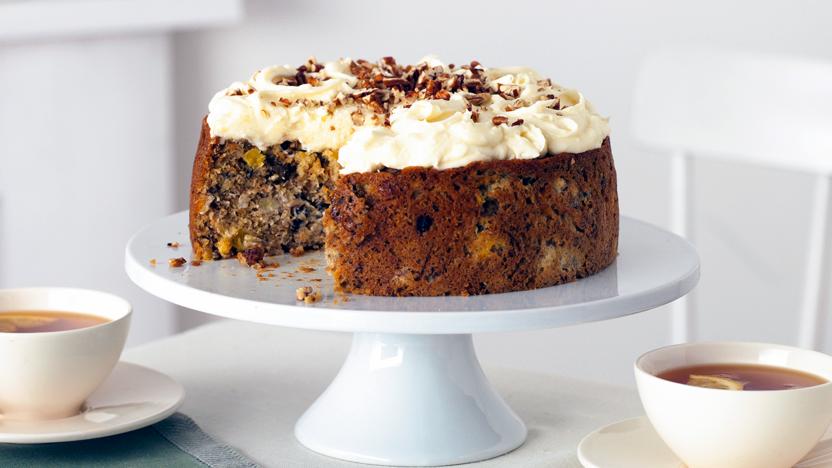 This tropical fruit cake brings you a taste of the Caribbean. Tropical fruit and coconut frosting keep it deliciously moist.
Method
Preheat the oven to 160C/320F/Gas 2.

Sift the flour, baking powder, salt and bicarbonate of soda into a bowl and mix well.

Add the sugar, walnuts, pineapple, sultanas, mashed banana, passion fruit pulp, grated carrot, oil and eggs and mix well to completely combine.

Pour the cake mixture into a greased 22.5cm/9in cake tin and place into the oven to bake for 1-1¼ hours, or until cooked through. Test by pushing a skewer into the centre of the cake. If the skewer comes out clean the cake is ready. If the cake top is browning too much, cover with a circle of kitchen foil.

Remove from the oven when ready and allow to cool on a wire rack.

For the icing, beat the butter and cheese together in a clean bowl until light and fluffy. Add sugar and vanilla extract and mix well. Add the coconut and mix again.

Once the cake is cool, remove from the cake tin and spread the icing all over the cake. Decorate the cake with a few crushed pecans and serve in generous slices.