Carrot and poppyseed salad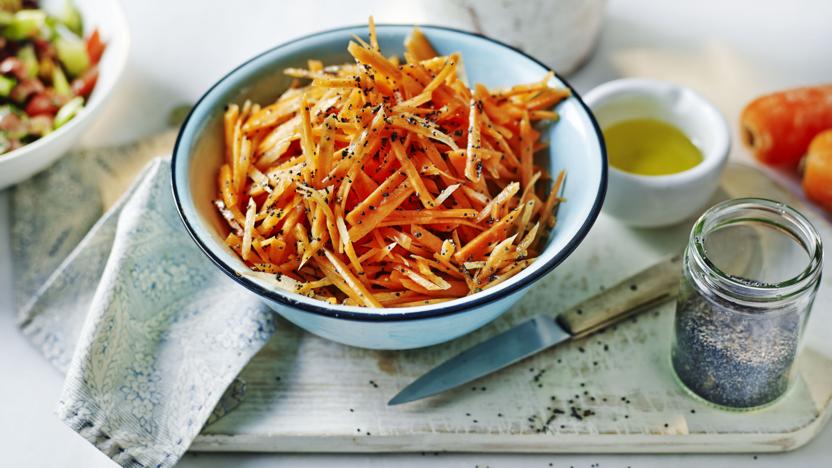 Carrot is wonderfully paired with poppyseed in this simple salad. It will keep in the fridge for 2-3 days so is great for having on hand to add to your lunchbox.
Method
Put all of the ingredients in a bowl, season with salt and pepper and mix well.
Recipe Tips
If time is limited, use a food processor to grate the carrots.