Carrot and beetroot slaw with orange dressing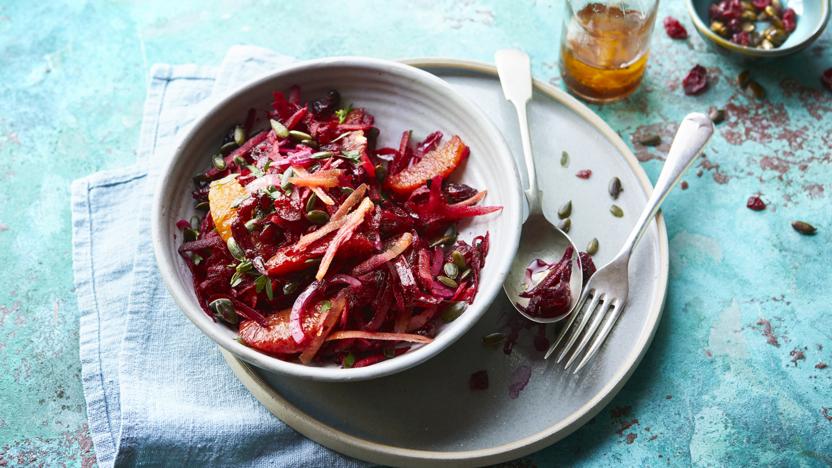 Simple, zesty and incredibly versatile – pop any of the listed ingredients you have at home into this carrot and beetroot slaw, or add whatever else you think would work. This is great with oily fish like mackerel.
Ingredients
For the slaw
2 carrots, peeled and grated
1 beetroot, peeled and grated
1 small orange, segmented (optional)
½ small red onion, finely sliced (optional)
1 tbsp raisins or dried cranberries (optional)
1 tbsp chopped walnuts or toasted sunflower or pumpkin seeds (optional)
small handful roughly chopped parsley (optional)
For the dressing
Method
Put all the slaw ingredients into a big bowl and mix well.

Whisk together the dressing ingredients, then pour over the slaw and mix to coat thoroughly.