NB: If you don't want to make 24 muffins, half of the batter mixture can be stored in the fridge in an airtight container covered with cling film for up to three days.
Method
Preheat the oven to 190C/375F/Gas 5.

Pour half of the bran sticks into a large mixing bowl. Pour over 200ml/7fl oz boiling water. Set aside until the bran sticks have softened and absorbed most of the water and the water has cooled.

In a separate mixing bowl, cream together the butter and sugar. Add portions of the mashed banana and beaten egg a little at a time, beating well after each addition, until the mixture is smooth and well combined.

Mix together the lemon juice and milk, then add the mixture to the muffin batter a little at a time, beating after each addition, until all of the liquid has been incorporated into the batter.

Add the cooled, softened bran mixture to the batter and stir well to combine. (NB: At this point, the mixture will look as if it has curdled, but don't worry.)

Sift the flour and baking powder into the batter mixture and stir until combined.

Add the salt, then stir in the raisins or sultanas and the remaining bran sticks until well combined.

Place one paper muffin case or one large square of greaseproof paper into each well of a 24-hole muffin tin. Divide the muffin batter equally among the muffin cases.

Transfer the muffins to the oven and bake for 25-30 minutes, or until risen, golden-brown and cooked through. (NB: The muffins are cooked through when a skewer inserted into the centre comes out clean.)
This recipe is from...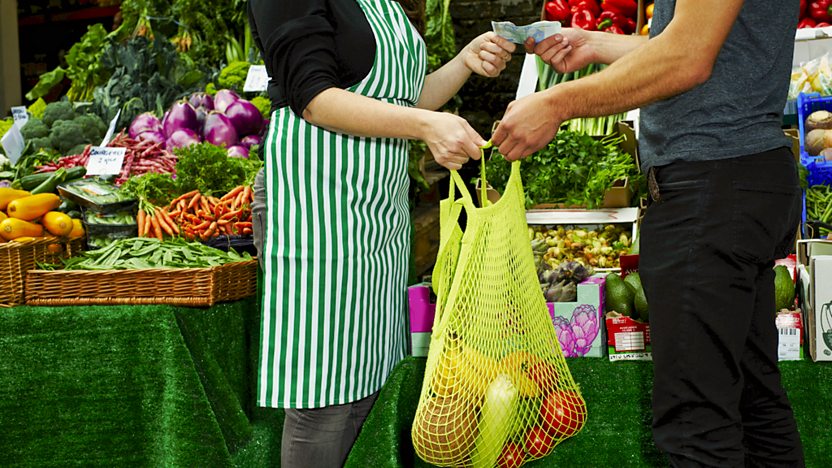 Economy Gastronomy
Episode 1
Recipes from this episode