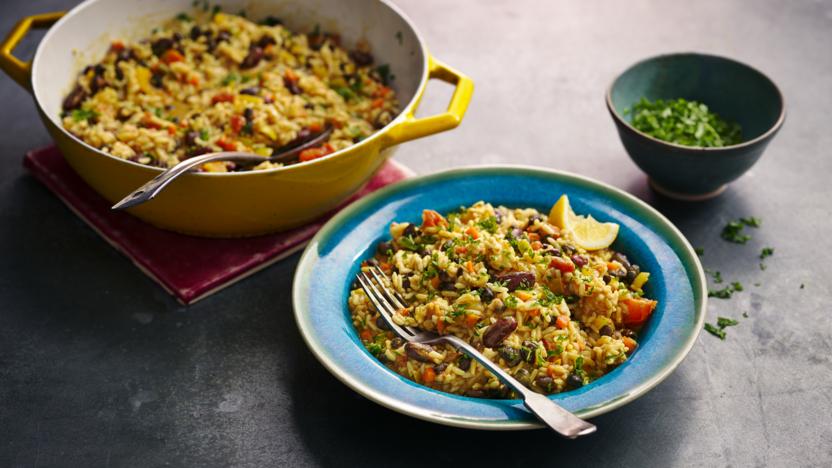 This recipe uses the most popular beans in a Caribbean kitchen (black beans and kidney beans), all cooked up in a turmeric paste which adds extra flavour to the soft fluffy rice.

Each serving provides 533 kcal, 15g protein, 84g carbohydrates (of which 7g sugars), 12.5g fat (of which 7g saturates), 11g fibre and 1.3g salt.
Method
Heat the oil in a large frying pan over a low heat. Add the onion, spring onions, garlic, ginger, Scotch bonnet and turmeric. Fry for 3 minutes, until the onion and garlic are softened.

Add the carrot, tomatoes, coconut milk, black beans, kidney beans, salt and pepper and bring to the boil. Add the rice, mix and, if necessary, add more water so the liquid level is just above the rice. Add the thyme and butter and bring to the boil. Reduce the heat to low, cover with a lid and simmer for 25 minutes, or until the water is fully absorbed and the rice cooked through.

Garnish with the parsley, add the squeeze of lemon juice and serve.