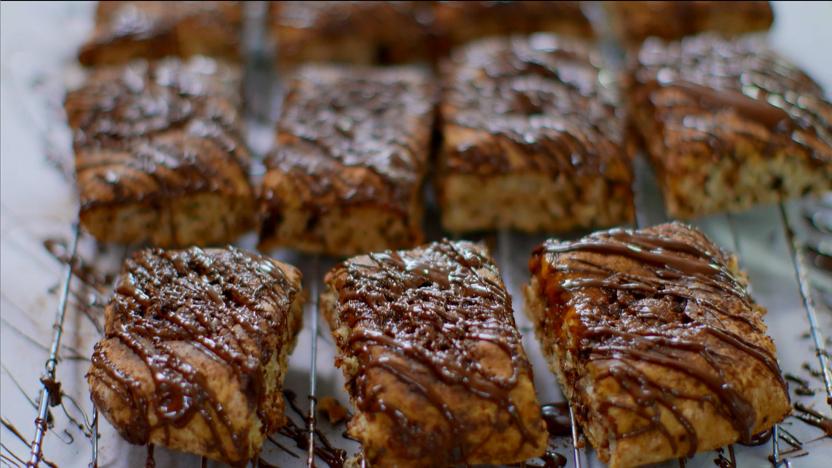 Nadiya's chocolate caramel soda bread isn't your ordinary loaf. Just mix, bake, sit back and enjoy.
Method
Preheat the oven to 200C/180C Fan/Gas 6. Dust a baking tray with a little flour.

Put the flour, bicarbonate of soda, sugar, salt and chocolate into a large bowl and mix together.

Mix the vanilla paste into the buttermilk.

Make a well in the centre of the dry ingredients and add the wet ingredients, then use a palette knife to bring the dough together.

Drop the dough into the centre of the prepared baking tray. Using floured hands, flatten it to a square roughly 25cm x 25cm/10in x 10in.

Using a sharp knife, cut into 12 squares, making sure to cut all the way down. In the centre of each square add a soft caramel and push down gently into the centre.

Bake for 30 minutes. Once baked, leave the bread on the tray for 10 minutes. Dust with cocoa powder and drizzle with the melted chocolate.
Recipe Tips
This caramel soda bread is best eaten fresh, so don't hold back!
This recipe is from...
Recipes from this episode