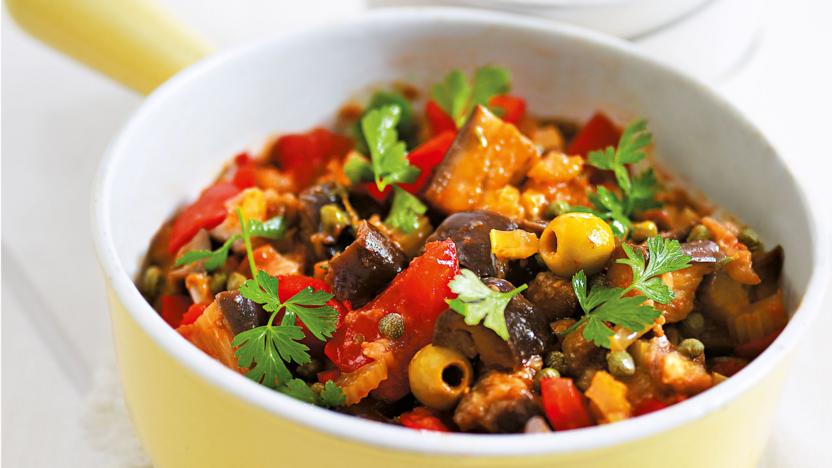 Ratatouille is a wonderfully warming vegetable stew originating from Provence. Perfect for pleasing vegetarians and meat-eaters alike.

As part of an Intermittent diet plan, 1 serving provides: Your daily salty food 2 of your 6 daily vegetable portions This meal provides 90 kcal per portion.
Method
Heat the oil in a non-stick frying pan until very hot, add the aubergine and fry for about 15 minutes, or until very soft. Add a little boiling water to prevent sticking if necessary.

Meanwhile, place the onion and celery in a large saucepan with a little water. Cook for 5 minutes, or until tender but still firm.

Add the tomatoes, thyme, cayenne pepper and aubergine to the saucepan. Cook for 15 minutes, stirring occasionally. Add the capers, olives, vinegar, sugar and cocoa powder and cook for 2-3 minutes.

Season with freshly ground black pepper. Divide between 6 bowls, garnish with the toasted almonds and parsley and serve.
Recipe Tips
If you don't fancy aubergines you can use courgettes. Just add the courgettes at the same time as the tomatoes.