Californian sourdough chicken open sandwich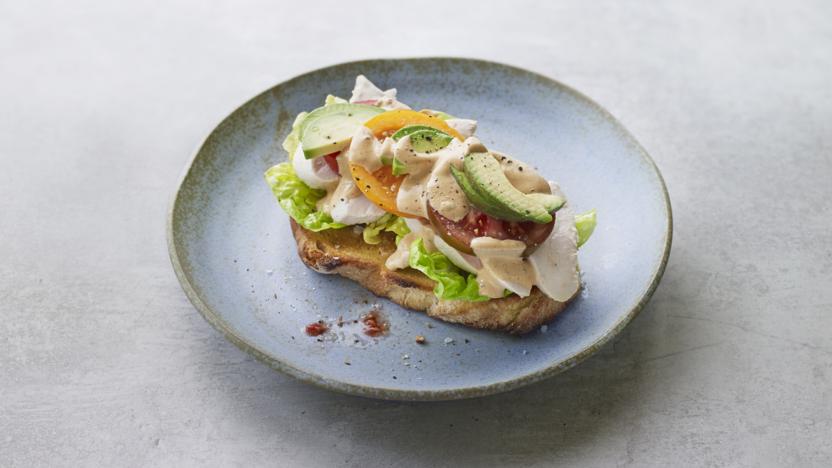 This is my wife's combo idea and a celebration of really great Californian sourdough bread.
Ingredients
For the dressing
Method
Place the chicken in a saucepan and cover with cold water. Bring the water to the boil over a medium heat then simmer for 10–12 minutes or until cooked through. Remove to a plate, cool and slice diagonally.

To make the dressing, mix the ingredients together in a bowl and set aside.

Brush the sourdough with the olive oil and toast on a hot griddle pan until crisp and charred.

Top the toast with the lettuce, chicken, tomato and avocado. Season with salt and pepper, then drizzle over the dressing. Serve immediately.
This recipe is from...
Recipes from this episode