Butterscotch puddings with whisky sauce
These sweet and indulgent puddings are given an extra kick with the addition of a whisky sauce.

Ingredients
For the puddings
For the sauce
Method
Preheat the oven to 200C/180C Fan/Gas 6. Grease four small tart tins with butter.

For the puddings, place the butter, sugar and vanilla in a mixing bowl and cream together until combined. Mix together the flour, baking powder and bicarbonate of soda in a separate bowl. Add the flour mixture and the eggs gradually to the butter mixture and mix to make a batter. Stir in the milk, walnuts and dates. Spoon the mixture into the prepared tins and bake for 30 minutes, or until set.

For the sauce, heat the butter and sugar in a small saucepan over a low heat until melted. Stir in the cream and whisky, to taste.

To serve, spoon the sauce over the top or alongside the puddings. Decorate with the chopped walnuts and dates and serve with crème fraîche.
Related Recipes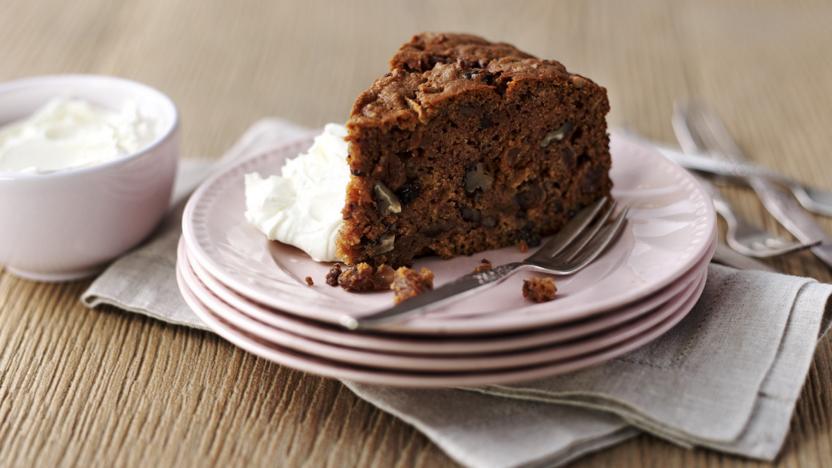 See more cake recipes (99)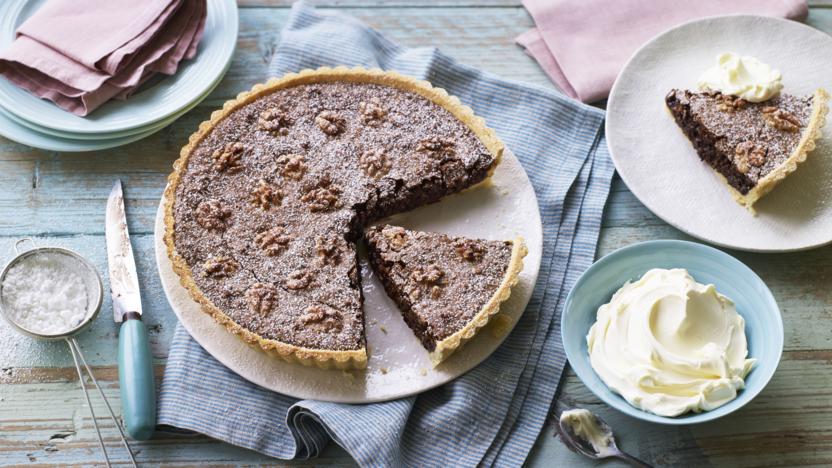 See more walnut recipes (204)