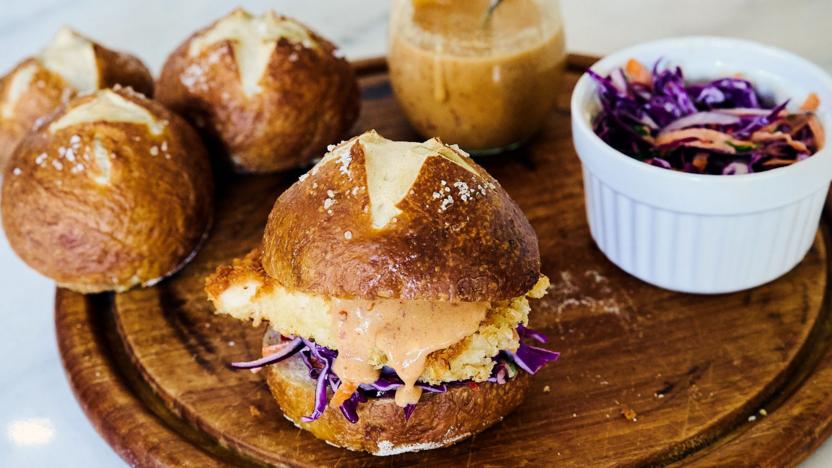 Every chicken burger needs this intense, spicy buffalo sauce and crunchy hot slaw. Perfection.
Ingredients
For the buffalo dressing
For the slaw
For the chicken
Method
To make the buffalo sauce, mix together all the ingredients, except for the buttermilk, in a saucepan. Bring to a simmer and stir well. Allow to cool completely and add the buttermilk. Cover and leave in the fridge until ready to serve.

To make the slaw, mix together all the ingredients until thoroughly combined. Cover and leave in the fridge until ready to serve.

Preheat the oven to 180C/160C Fan/Gas 4.

To make the chicken, mix together the breadcrumbs, coriander and fennel seeds in a bowl. Put the flour and the beaten egg in separate bowls. Dredge each piece of chicken in the flour and shake off the excess. Dip the chicken in the egg and then cover with the seasoned breadcrumbs.

Heat the oil in a frying pan and fry the chicken until golden-brown on both sides. Transfer to a baking tray and bake in the oven for 8–10 minutes or until the chicken is cooked through and there are no traces of pink.

To serve, spoon a generous helping of the slaw onto the bottom halves of the toasted buns. Spread a spoonful of the buffalo dressing over the cut sides of the top halves. Put the chicken on top of the slaw and add the top bun.
Recipe Tips
If you want more heat on your burger, use a hotter chilli sauce and chilli in your slaw.
This recipe is from...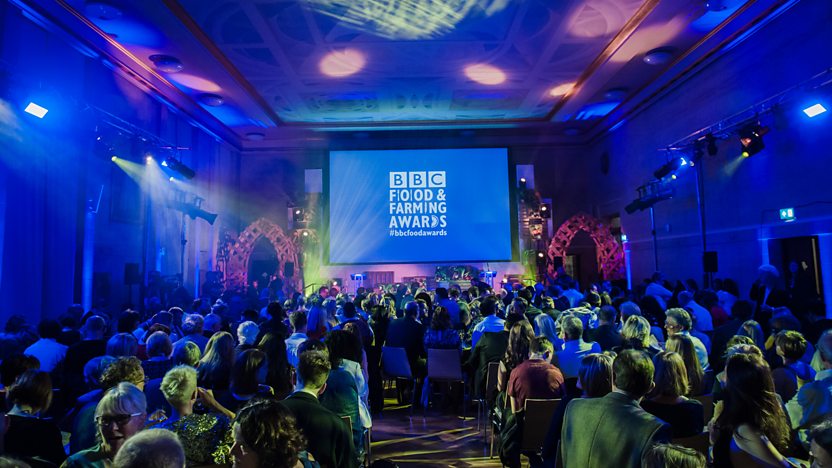 Food and Farming Awards
1. First Course
Recipes from this episode