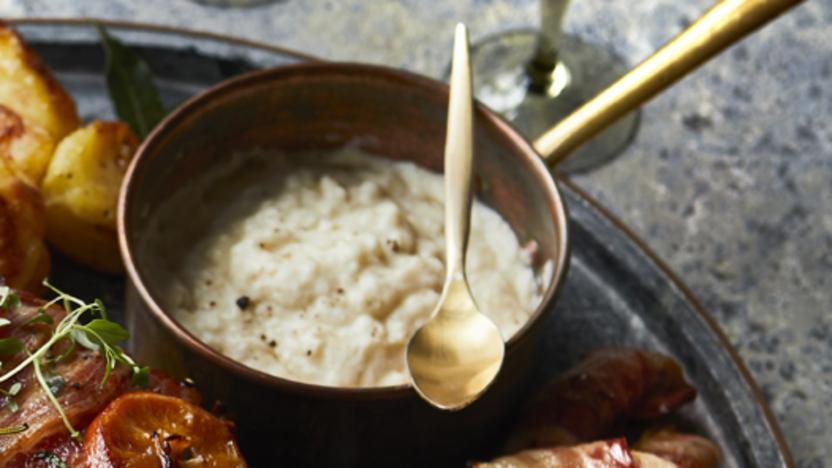 This sauce can be made a day ahead and then warmed through on the hob or in a microwave just before serving – add an extra splash of milk if necessary and stir well.


Method
Put the milk and onion wedges in a medium saucepan and add the bay leaf, thyme, cloves and salt. Bring to a gentle simmer, stirring. Take off the heat and leave to infuse for 30 minutes.

Strain the milk through a sieve and into a clean saucepan. Add the butter and breadcrumbs. Heat gently for 3–4 minutes, stirring constantly until the sauce is creamy and thickened.

Season with extra salt and freshly ground black pepper. Set aside then warm through just before serving.