Brussels sprouts with pancetta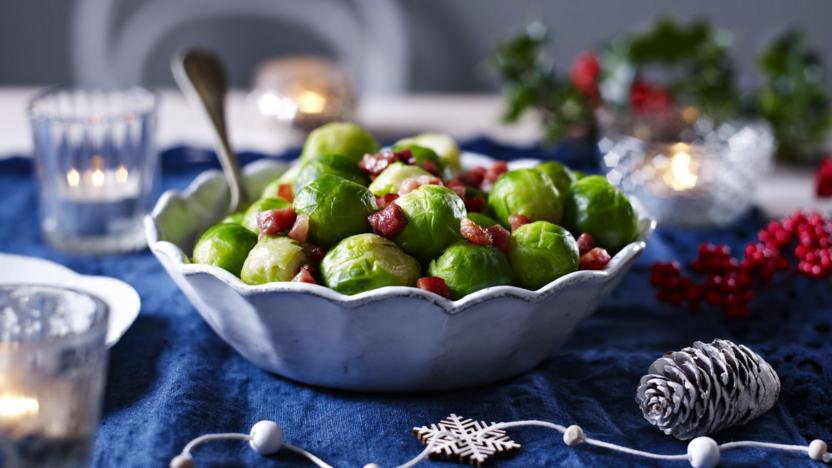 Preparation time
less than 30 mins
Cooking time
10 to 30 mins
Crispy bacon could be key to converting sprout haters. The recipe is super quick and easy too.
Preparation time
less than 30 mins
Cooking time
10 to 30 mins
Method
Bring a saucepan of salted water to the boil and add the sprouts. Cook for 8-10 minutes, or until tender, then drain in a colander.

Heat a frying pan over a high heat until hot. Add the olive oil and pancetta cubes and fry for 5-7 minutes, or until the pancetta is crisp and golden-brown.

Add the drained sprouts and stir together to warm through. Serve immediately.
Related Recipes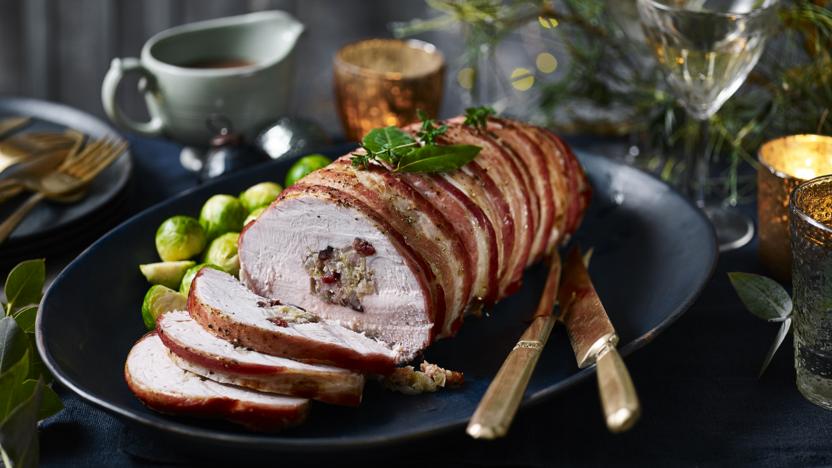 See more Christmas dinner recipes (46)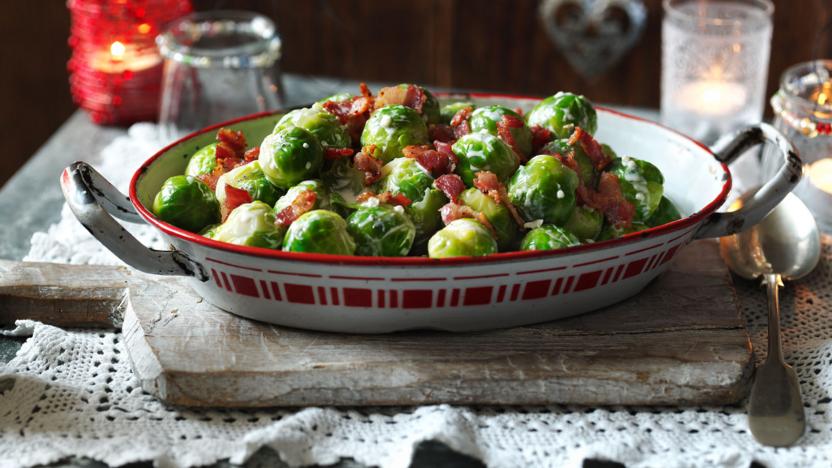 See more brussels sprouts recipes (38)
Try this as part of this menu