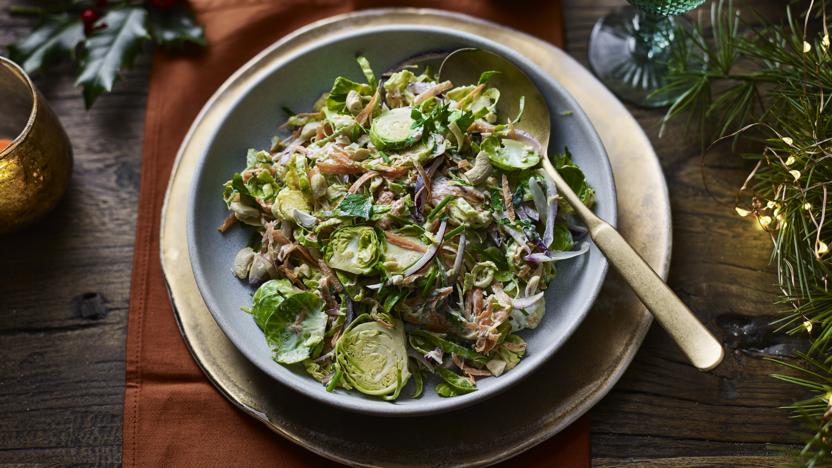 Brussels sprouts are delicious raw and can be used just like cabbage in a zesty, creamy, crunchy coleslaw.

If anyone says they don't like sprouts, give them this slaw instead and ask the question again.
Method
Put the sprouts into a bowl with the onion, carrots, cashews and cumin seeds and mix well.

Put the yoghurt, mayonnaise, mustard, lemon juice and zest into a second, smaller bowl and stir until fully combined.

Tip the mayonnaise mixture into the chopped vegetables, and stir well, making sure the creamy dressing covers all the veg. If you like your slaw extra creamy, just add extra mayonnaise and yoghurt.

Stir through the chopped chives and parsley and serve.