Blueberry, almond butter and cream pancakes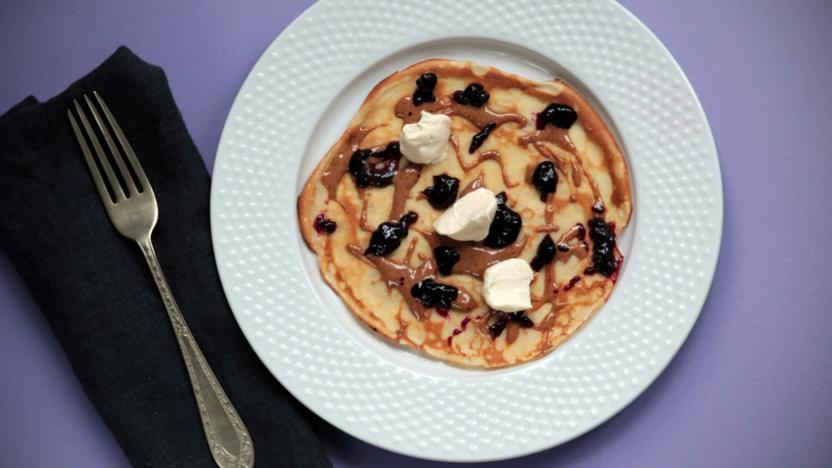 Pancakes with blueberry jam and almond butter are a match made in heaven - especially when topped with whipped cream!
Method
Whip the cream until soft peaks form when the whisk is removed.

Dribble the almond butter and blueberry conserve over the pancakes. Top with dollops of whipped cream and enjoy!