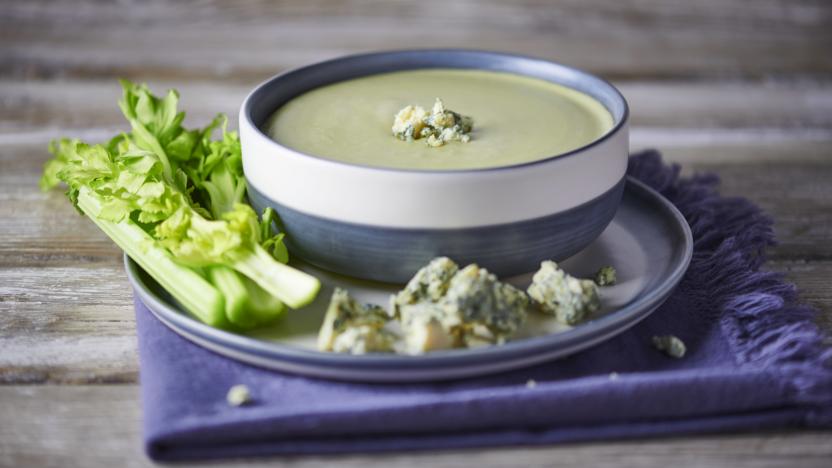 This is a great go-to cheese sauce recipe; you can use different cheeses if you like but the blue cheese is great with steak, chicken wings or cauliflower. It's also a fantastic addition to a burger, or simply served with celery sticks for dipping.
Method
Place two saucepans on a medium heat. Pour the milk into one of the pans and melt the butter in the other.

Stir the flour into the melted butter and cook for 3-4 minutes.

Gradually whisk the warm milk into the flour and butter paste, stirring constantly. Keep whisking until the sauce is smooth and silky before adding more milk. This will ensure you get a smooth sauce with no lumps.

Once all the milk has been added, keep stirring and reduce the heat to its lowest setting.

Cook the sauce for a further 4 minutes and then crumble in the blue cheese. Allow the cheese to melt, stirring continuously for 1 minute.

Season the sauce with a little white pepper. You don't need salt as the cheese is already salty.