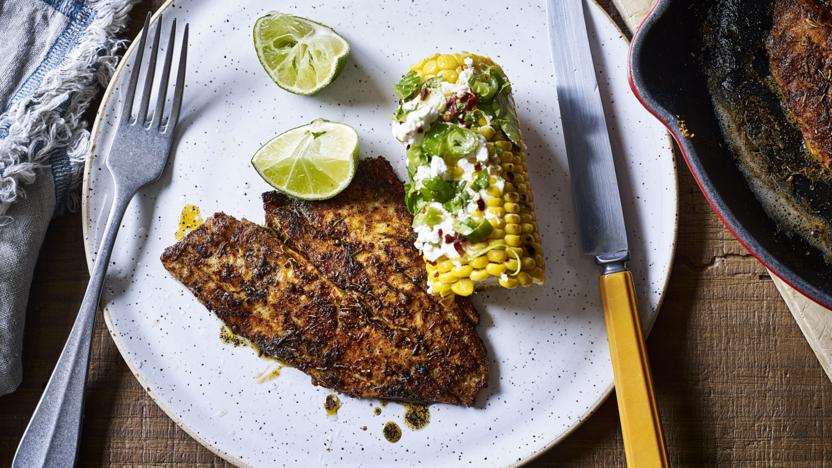 Preparation time
30 mins to 1 hour
Cooking time
10 to 30 mins
This recipe uses sea bream but fillets of any firm white fish, such as catfish or monkfish, would also work well. Delicious served with dirty corn.


Preparation time
30 mins to 1 hour
Cooking time
10 to 30 mins
Method
Put the lime juice in a wide bowl with the salt and garlic. Add 100ml/3½fl oz water and the fish fillets, ensuring the fillets are covered. Leave the fish to soak for 1–2 hours then remove and pat dry with kitchen paper.

Mix all of the rub ingredients together in a small bowl. Spread the mixture on a plate and dip the fillets of fish in it, coating both sides.

Preheat your barbecue and cook the fish for 3 minutes on each side. Alternatively, heat a little oil in a frying pan and fry the fillets over a high heat for 3 minutes on each side.
Related Recipes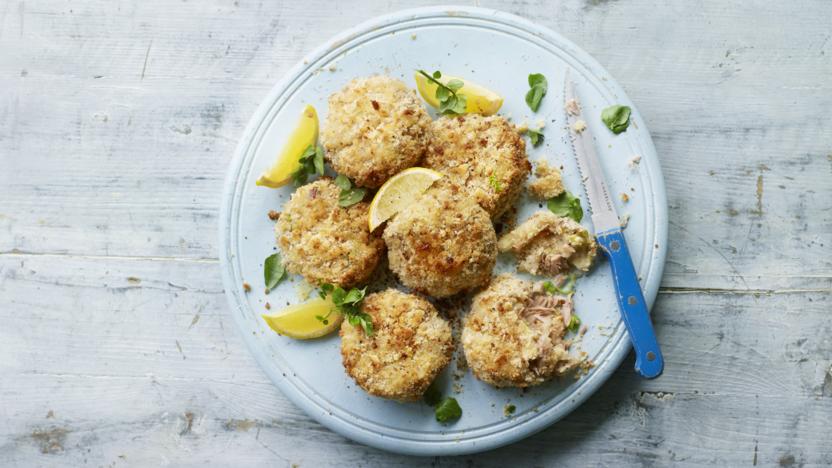 See more Easy fish suppers recipes (26)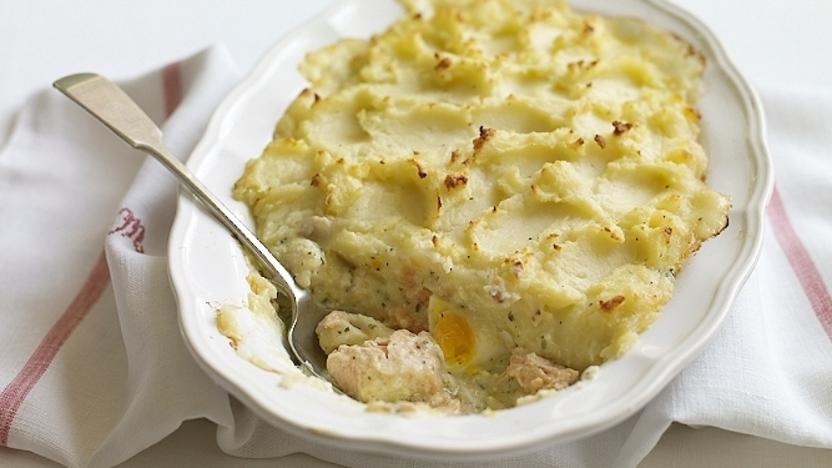 See more fish pie recipes (20)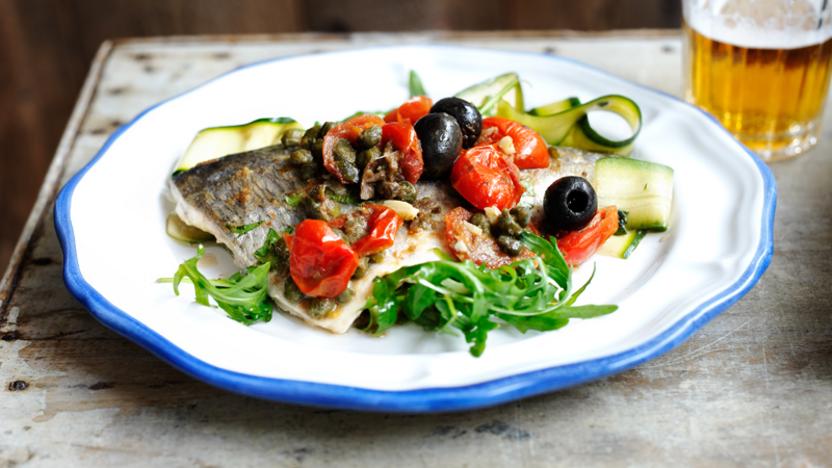 See more sea bream recipes (28)
This recipe is from...
Recipes from this episode