Coconut rice pudding with linseed cookies
Rice pudding with a twist! This version is made with coconut and served with linseeds biscuits.

Ingredients
For the rice pudding
30g/1oz unsalted butter
50g/1¾oz caster sugar
1 cinnamon stick
1 kaffir lime leaf
1 vanilla pod, split and seeds scraped
200g block cococonut cream, dissolved in 100ml/3½fl oz milk
1 fresh mango, peeled and chopped, to decorate
1 lime, zest only, to decorate
75g/2¾oz coconut flakes, toasted, to decorate
For the linseed cookies
Method
To make the rice pudding, preheat the oven to 180C/160C Fan/Gas 4. Place the butter, sugar, cinnamon, lime leaf and vanilla in a saucepan over a low heat and cook until the sugar has dissolved. Stir in the rice and add the coconut cream and milk mixture. Tip into a large baking dish and bake for 30–40 minutes, topping up with a little water, if needed.

To make the linseed cookies, preheat the oven to 200C/180C Fan/Gas 6 and line a baking tray with baking paper. Cream the butter and sugar together in a mixer with a paddle attachment or cream by hand in a bowl with a wooden spoon. Gradually add the eggs, one at a time, and then stir in the vanilla. Add the flour, baking powder and linseeds and mix again. Place rounded tablespoonfuls of the biscuit mixture on the baking tray, leaving a gap of 5cm/2in between each biscuit. Bake for 12–15 minutes.

Decorate the rice pudding with the mango, lime zest and coconut and serve with the cookies. Any leftover biscuits will keep in an airtight container for up to 1 week.
This recipe is from...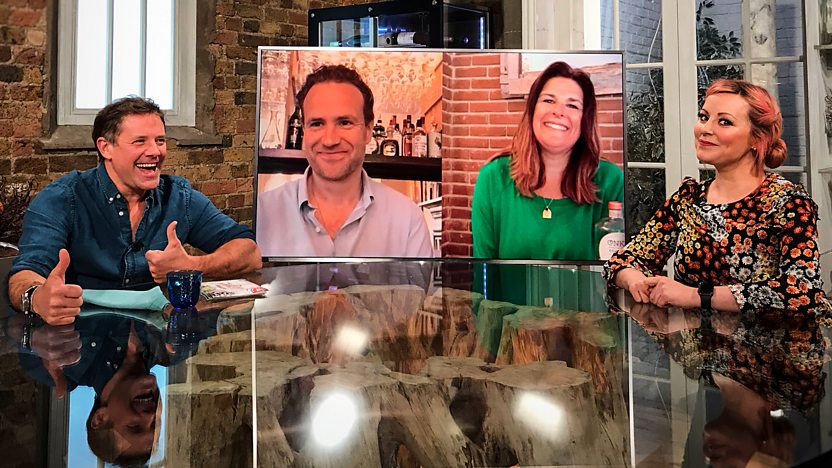 Saturday Kitchen
09/05/2020