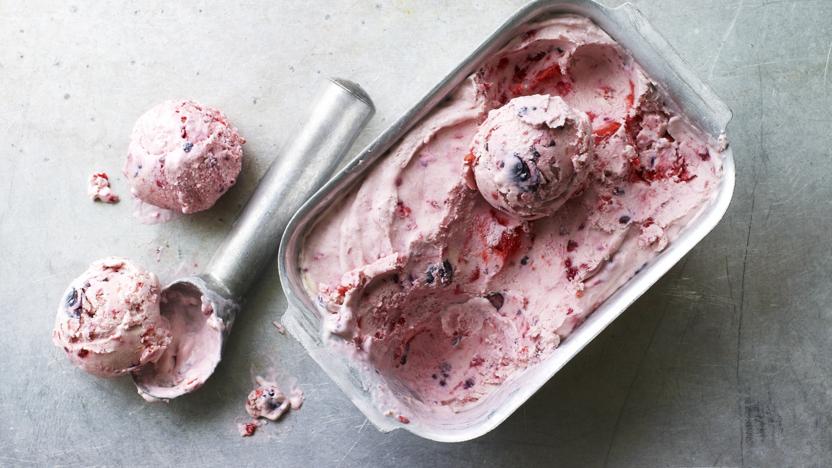 Easy homemade ice cream is a real treat. You don't need an ice cream maker for this recipe, you only need a bowl, a whisk and a tub to freeze it in.
Method
Put the lemon zest and juice in a large bowl, making sure you remove any pips. Add the berries and mash into a purée using a potato masher. Pour in the condensed milk.

In a separate large bowl, pour in the cream and whisk using an electric hand whisk or balloon whisk, until soft peaks form and curl over a little when you lift the whisk out of the mixture. Make sure you don't whisk past this point.

Pour the fruit purée into the cream and carefully mix together using a big spoon, until the mixture is all the same colour.

Spoon the mixture into a large tub and cover with a lid or cling film. Freeze for at least 4 hours, or overnight.
Recipe Tips
When first learning to whisk cream to soft peaks, start with whipping cream rather than double cream as it's easier to tell when it's ready.
To grate lemon zest, hold the handle of the grater with one hand and then push the lemon downwards over the grater 'teeth'. Always keep your fingers away from the grater 'teeth', as they are very sharp. Children should always be supervised while grating.
The lid of a tin is very sharp, so watch those fingers!