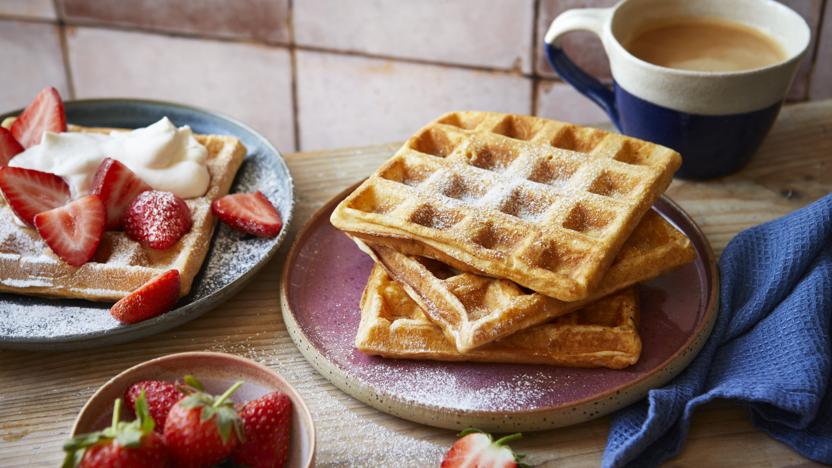 Belgian waffles are thicker and than other waffles, perfect for breakfast or brunch drizzled with maple syrup and topped with crispy bacon or sliced bananas.

For this recipe you will need a waffle iron.
Method
Preheat your Belgian waffle iron on the hob over a medium heat; if using an electric waffle maker, heat according to the manufacturer's instructions. You can make these waffles with a standard waffle iron, but the mixture will make more (thinner) waffles.

Sift the flour, baking powder, caster sugar and a pinch of salt into a large mixing bowl and make a well in the middle.

In a jug, whisk together the milk, egg yolks, melted butter and vanilla until smooth. Pour the milk mixture into the dry ingredients and whisk until smooth and thoroughly combined.

In a clean bowl, whisk the egg whites with a pinch of salt until they hold firm, but not stiff, peaks. Using a large spoon, fold the egg whites into the batter mixture until just combined but do not over-mix.

Spoon the batter into the waffle iron – how much you need will depend on the size of your iron or machine – and cook on the hob for 2–3 minutes on each side until golden and well risen, or according to the manufacturer's instructions. Keep warm while you cook the remaining waffles.