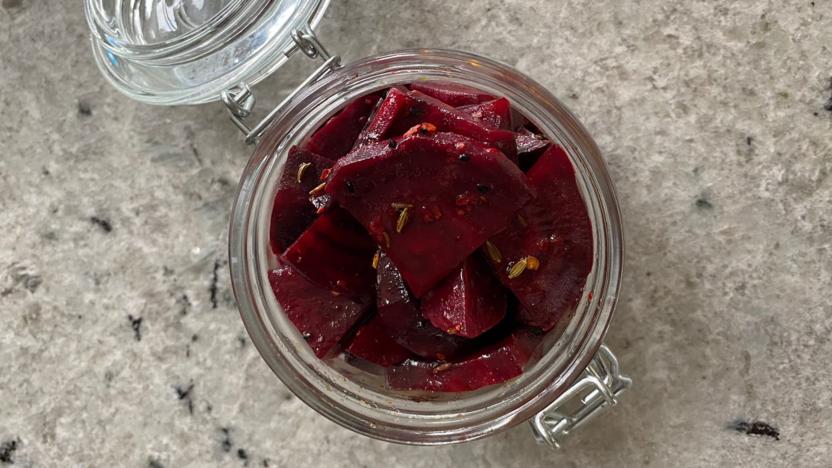 This Indian beetroot pickle is flavoured with chilli flakes and nigella seeds, and doesn't need to be cooked. Instead the beetroot is dried out slightly and then, once bottled, left in the sun for a few days to mature. Don't worry if the weather doesn't play ball – Romy has included options for grey days.

For this recipe, you will need a sterilised glass jar to store the pickle in.
Method
Leave the chopped beetroot to dry in the sun to make sure any excess moisture is released from the beetroot. Alternatively, if the weather is not sunny, blanch the beetroot in 500ml/18fl oz boiling water for 5 minutes and then drain thoroughly. Leave the beetroot to dry out for an hour on a tray lined with kitchen paper.

Heat the rapeseed oil in a small saucepan over a medium heat. Once hot, remove from the heat and set aside to cool.

Place the nigella seeds, fennel seeds, chilli flakes, salt and lime juice (or malt vinegar) in a large bowl. Add the beetroot and oil and mix well. Transfer to sterilised jars, screw on the lid and leave in the sun for couple of days to 'cook' (or place in the fridge immediately).