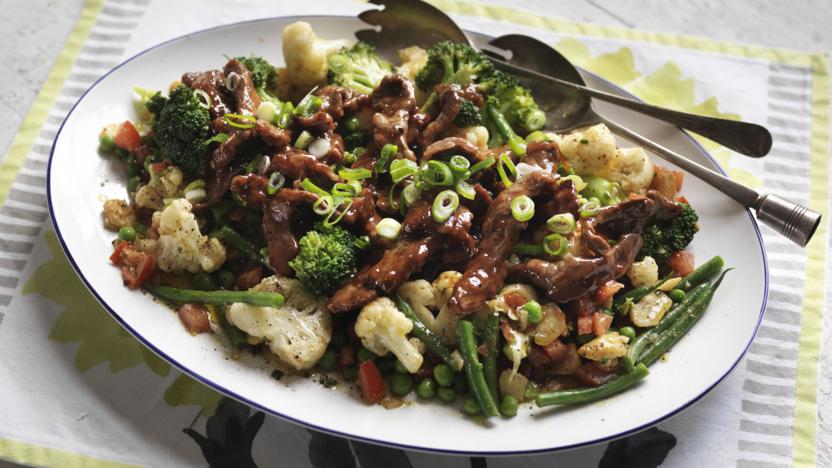 Preparation time
less than 30 mins
Cooking time
less than 10 mins
Try Ken Hom's beef in oyster sauce recipe for a Chinese takeaway classic, served with spicy salad.
Preparation time
less than 30 mins
Cooking time
less than 10 mins
Ingredients
For the beef
For the salad
Method
Put the beef, soy sauce, sesame oil, Shaoxing rice wine or dry sherry and cornflour into a bowl and mix together until well combined. Set aside to marinate for 20 minutes.

Heat a wok or large frying-pan until it is very hot. Add the oil, and when it is very hot and slightly smoking, add the beef slices and stir-fry for 5-6 minutes or until they are browned. Remove the beef strips and set aside to drain in a colander over a bowl. Discard the drained oil.

Wipe the wok or pan clean and reheat it over a high heat until it is hot. Add the oyster sauce, and bring to a simmer. Return the drained beef slices and mix them thoroughly with the sauce. Turn the mixture onto a serving platter and garnish with the spring onions.

Meanwhile, for the salad, mix the mustard, curry powder, soy sauce, salt, pepper and olive oil together in a bowl.

Cook the broccoli, green beans and cauliflower in boiling water for 2-3 minutes, then add peas and cook for 1-2 minutes.

Drain the vegetables into a warm bowl, then add the water chestnuts and tomatoes, shallots and chives. Drizzle over the salad dressing and mix until well combined.

Serve the salad alongside the beef.
Related Recipes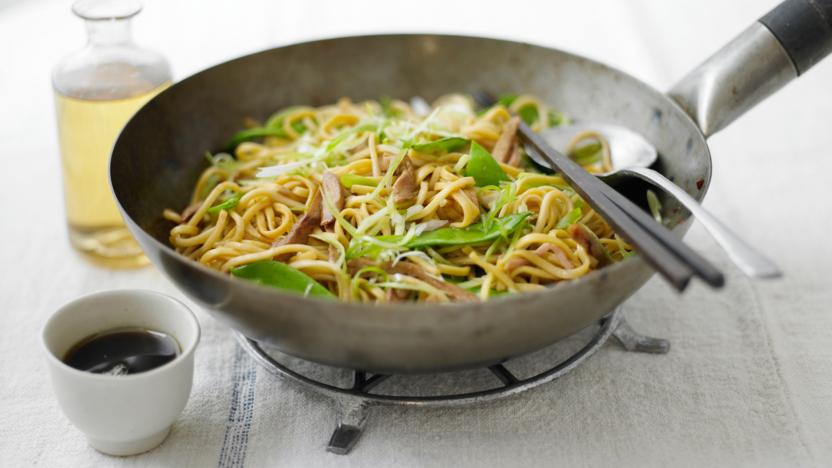 See more stir-fries recipes (105)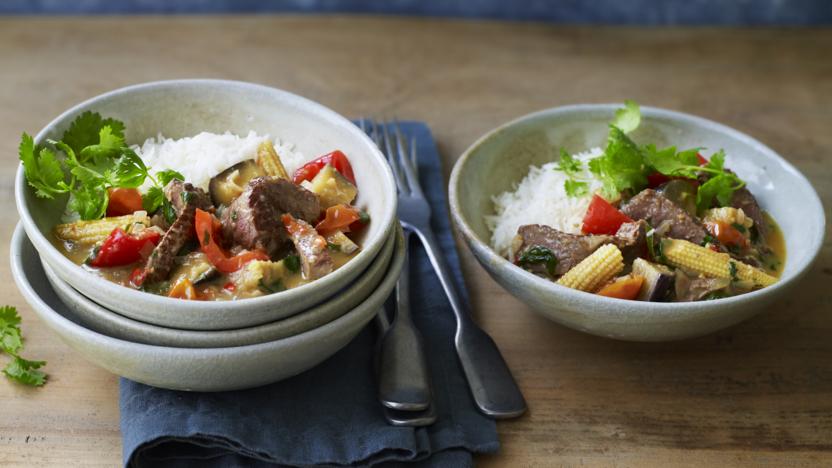 See more beef fillet recipes (46)
This recipe is from...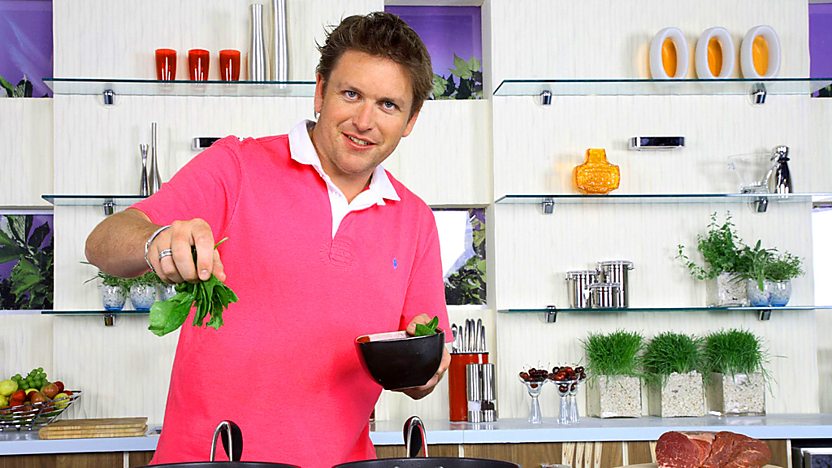 2007-16
Episode 108
Recipes from this episode