Beef, black-eyed bean and plantain hotpot
Preparation time
30 mins to 1 hour
A West African take on a classic hotpot. Cooked live at the National Festival of Making in Blackburn.
Preparation time
30 mins to 1 hour
Method
Cook the dried beans in a large pan of boiling water for about 20 minutes until softened. Drain and set aside.

Heat 2 tablespoons of the vegetable oil in a large casserole pan and brown the beef on all sides over a medium heat. Remove and set aside.

Heat the red palm oil in the same pan and fry the onions for 2-3 minutes, until slightly softened. Add in the garlic, ginger and dried chilli flakes and stir. Add the tinned tomatoes, tomato purée, stock cubes, thyme and Scotch bonnet chillies and season with salt and pepper. Cook the tomatoes for 10 minutes before adding in the beef and beans and cooking on low for 45–60 minutes, stirring occasionally.

While the stew cooks, heat the remaining vegetable oil in a deep frying pan and shallow fry the plantain slices in batches for 2–3 on each side until golden-brown. Transfer to a plate lined with kitchen paper to drain. Top the stew with the plantains before serving.
Related Recipes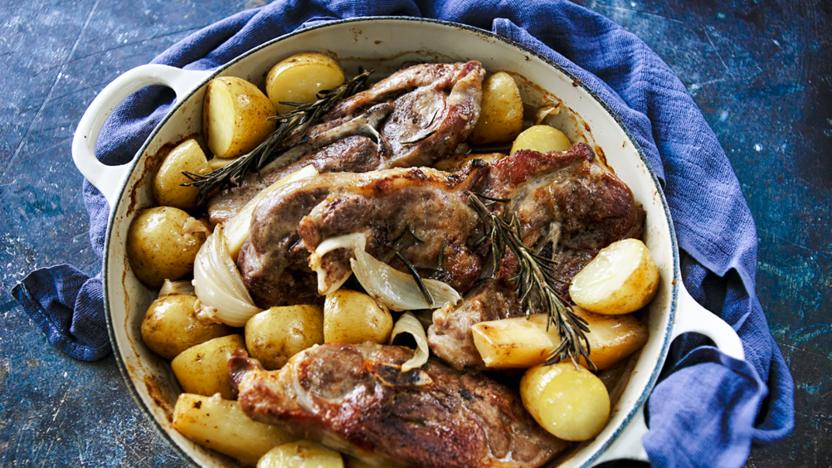 See more hotpot recipes (20)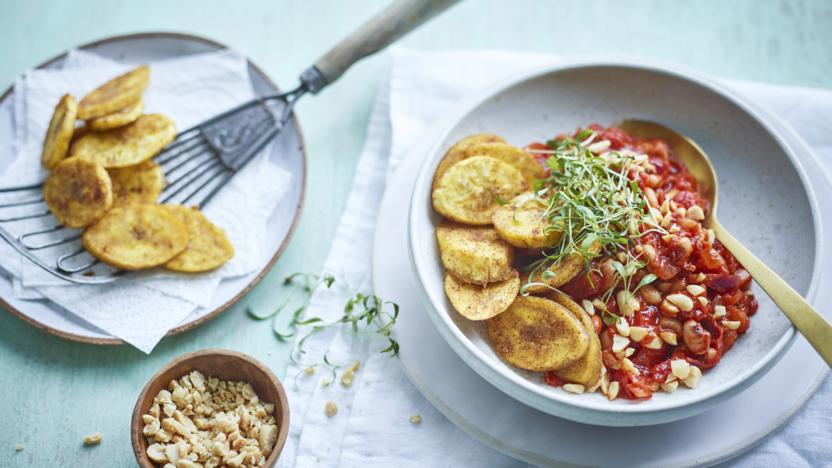 See more black eyed bean recipes (5)