Banana cocoa crunch overnight oats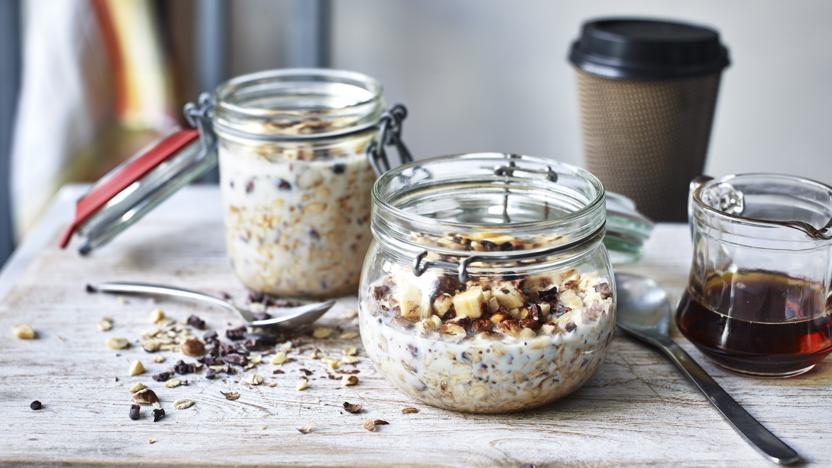 You can toast a bigger batch of oats and nuts if you want to make this over several days. They will keep for about a week.
Method
Preheat the oven to 200C/180C Fan/Gas 6. Put the oats and hazelnuts on a baking tray and toast for 7 minutes, until they smell fragrant. Alternatively, toast them in a frying pan. Set aside to cool.

Roughly chop the hazelnuts and put them in a lidded jar. Add the oats. Pour over the milk and maple syrup and top with the banana and cocoa nibs. Leave overnight in the fridge.

To serve, top with more banana and cocoa nibs if you like.