Banana and chocolate brownie pudding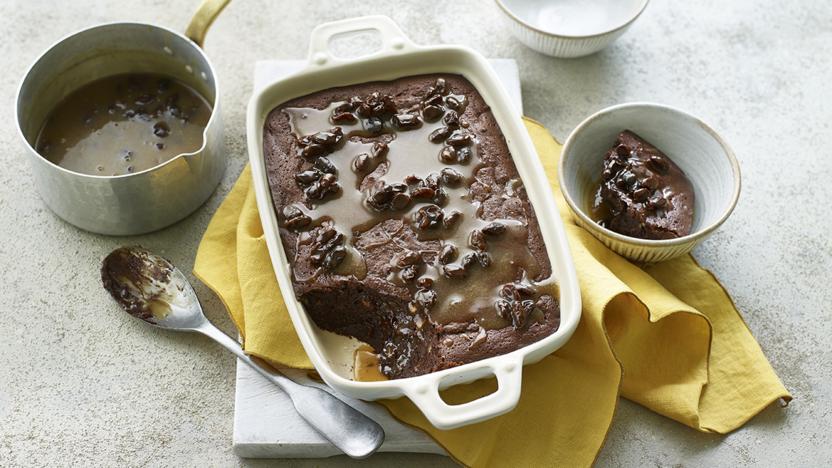 This decadent pudding is a great way to use up leftover bananas. Leave out the rum if making with children.
Ingredients
For the rum and raisin sauce
For the banana chocolate brownie pudding
Method
To make the sauce, soak the raisins in the rum in a small bowl for 2–3 hours.

To make the pudding, preheat the oven to 190C/170C Fan/Gas 5. Grease a 15x10cm/6x4in baking dish or four individual pudding basins.

Melt the butter, sugar and syrup in saucepan until bubbling. Remove from the heat, add the chocolate and mix well until melted. Add the eggs, beat well until smooth and then add the bananas. Add the flour and mix well. Pour the mixture into the baking dish and bake for 25–30 minutes. It should still have some wobble when it comes out of the oven.

To continue making the sauce, bring the butter, sugar and salt to a simmer in a small saucepan and cook for 2 minutes. Take off the heat, add the cream and mix well. Stir in the rum and raisins. While the sauce is warm, pour over the pudding and leave to stand for 10 minutes before serving.