Baked chicken, prawn and chorizo rice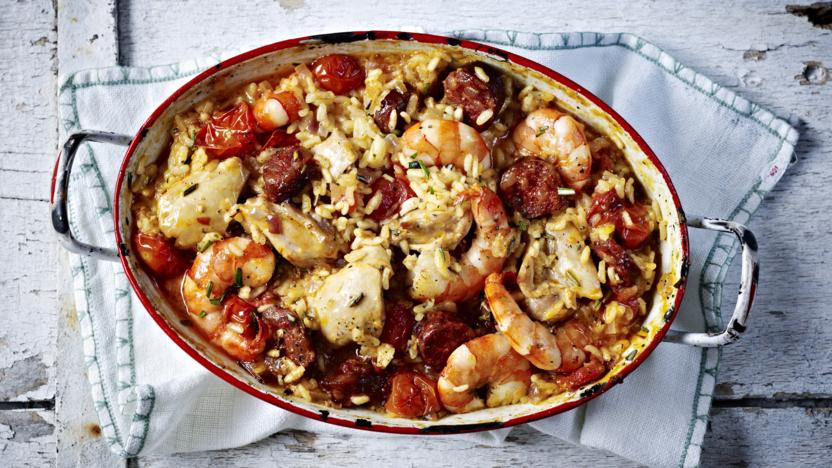 This dish is inspired by the Spanish classic paella and is cooked from raw in the oven. The rice can be a little soft, cooking it this way but it's absolutely delicious and so easy!
Method
Preheat the oven to 220C/200C Fan/Gas 7. Place the cherry tomatoes in a roasting tin and sprinkle over the red onion, garlic and olive oil. Roast for 20 minutes until the tomatoes are softened.

Stir in the rice, chicken, chorizo, rosemary, stock and saffron. Season with salt and pepper, mixing well together. Return to the oven for 20 minutes.

Stir in the prawns and return to the oven for a further 10 minutes until the rice is tender and the chicken is cooked through.