Baked scallops, pickled crown prince squash and winter broth
New Year's Eve dinner for two? Treat yourselves to this earthy, decadent starter.
Ingredients
For the baked scallops
For the pickled crown prince
200g/7oz crown prince squash, peeled and deseeded, half julienned, and half cut into star shapes
50ml/2fl oz elderflower vinegar
For the winter broth
Method
To make the scallops, preheat the oven to 230C/210C Fan/Gas 8.

Place the scallops in the shell placed in a roasting tin and season with salt. Dot over the butter and pour on the apple juice and roast for 5 minutes.

Heat a small frying pan over a medium heat and brown the scallops quickly on one side. Set aside to rest and keep warm.

To make the pickled crown prince squash, place the julienned and star shaped squash in a bowl and pour over the elderflower vinegar. Mix well to combine.

To make the winter broth, place everything apart from the water and strawberries in a heatproof jug. Add the boiling water and muddle together with a spoon. Leave to infuse until ready to serve.

To serve, place the strawberries in the bottom of each bowl, add the julienned squash. Carve each scallop and place on top, then decorate with a squash star, pour over the broth and finely grate over some smoked roe.
This recipe is from...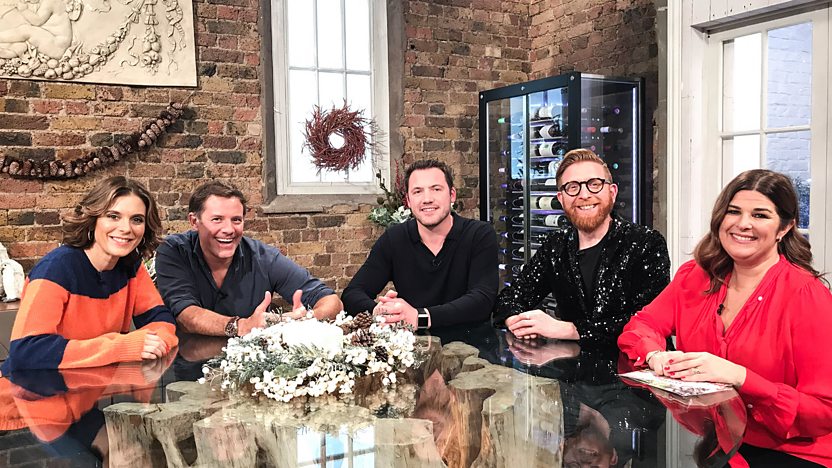 Saturday Kitchen
28/12/2019
Recipes from this episode