Preparation time
less than 30 mins
Cooking time
30 mins to 1 hour
Try this bacon and egg bake for a decadent brunch or light supper.
Preparation time
less than 30 mins
Cooking time
30 mins to 1 hour
Ingredients
6 free-range eggs
500ml/18fl oz full-fat milk
250g/1lb 5½oz ricotta cheese
125g/4½oz sourdough bread, ripped into small pieces
salt and freshly ground black pepper
1 tbsp vegetable oil
1 onion, finely sliced
200g/7oz smoked bacon lardons
175g/6oz roasted butternut squash, chopped
150g/5½oz buffalo mozzarella, chopped
1 tbsp chopped fresh sage
75g/2¾oz freshly grated parmesan
Method
Preheat the oven to 180C/350F/Gas 4.

Beat the eggs and milk together in a bowl. Add the cheese and bread and mix until well combined. Season with salt and freshly ground black pepper.

Heat the oil in a frying pan and fry the onion until soft. Add the bacon and cook until golden-brown and crisp. Stir in the butternut squash, mozzarella and sage

Spoon half the eggy bread mixture onto the base of a 25cm/10in ovenproof dish. Add half of the squash mixture.

Repeat the layering process in point 4. Finish by sprinkling over with parmesan and bake in the oven for 30 minutes, or until the mixture has set and the cheese is bubbling on top.

Serve the bacon strata with green vegetables and garlic bread.
Related Recipes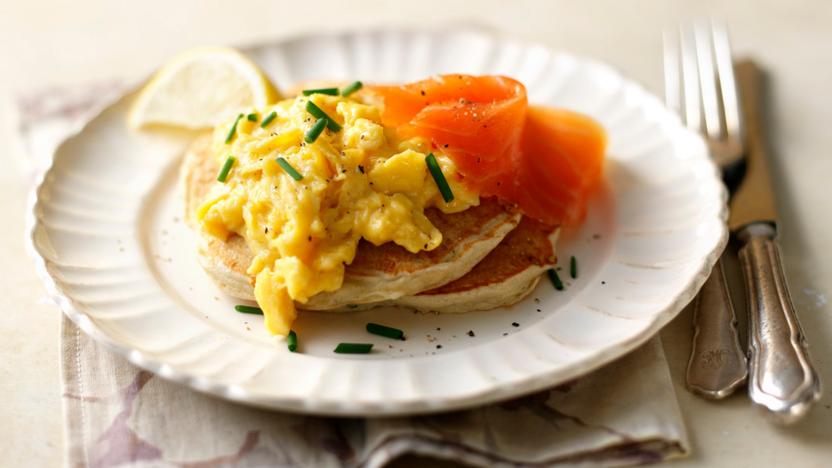 See more egg recipes (2844)
This recipe is from...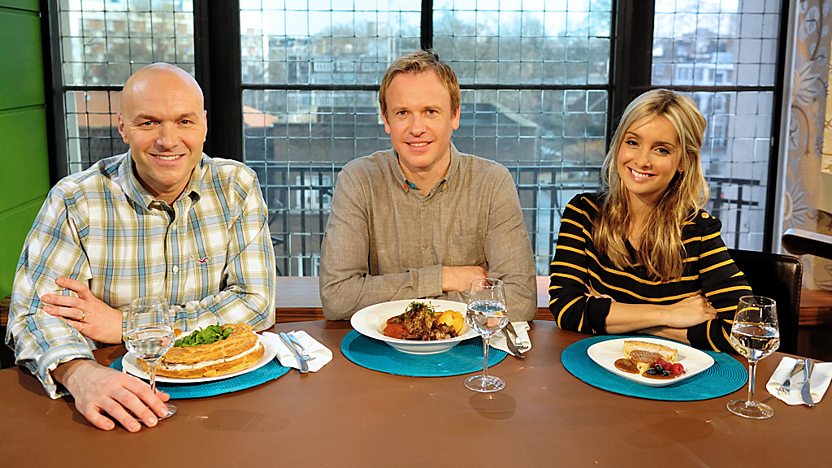 Something for the Weekend
Recipes from this episode