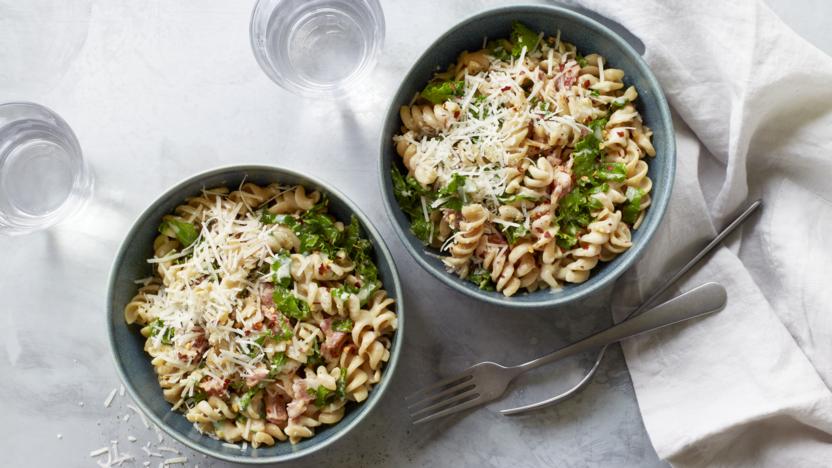 Preparation time
less than 30 mins
Cooking time
10 to 30 mins
A tasty high-fibre dinner that's ready in no time.
Preparation time
less than 30 mins
Cooking time
10 to 30 mins
Method
Cook the pasta, according to the packet instructions, in a pan of boiling salted water.

Meanwhile, heat the oil in a frying pan, add the bacon and cook over a medium heat, stirring often, until crisp.

Add the garlic and chilli and cook for 1 minute. Add the kale and cook for 1–2 minutes, or until wilted and tender.

Drain the pasta, reserving 200ml/7fl oz of the pasta cooking water.

Add 150ml/5fl oz of the reserved pasta water to the bacon and kale. Mix the egg yolk with 3 tablespoons of the Parmesan, add to the bacon and kale and stir well, until the sauce thickens.

Toss the pasta into the sauce, loosening with a little more pasta water if necessary. Season with salt and pepper and serve with extra Parmesan on top.
Related Recipes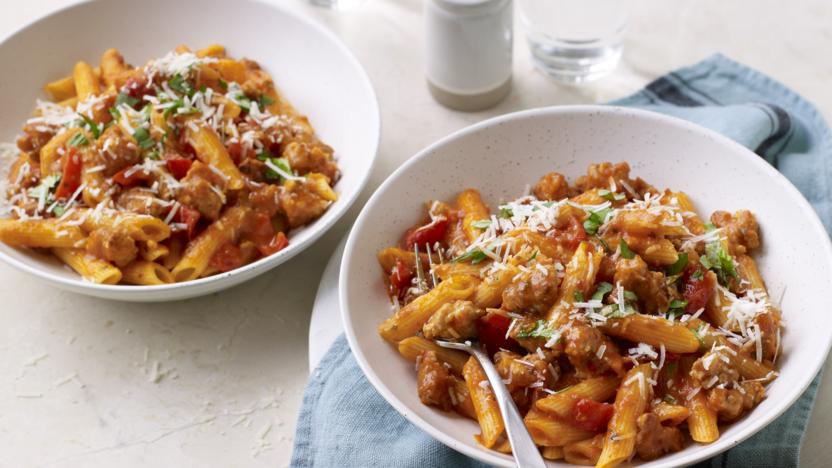 See more Back to school recipes (25)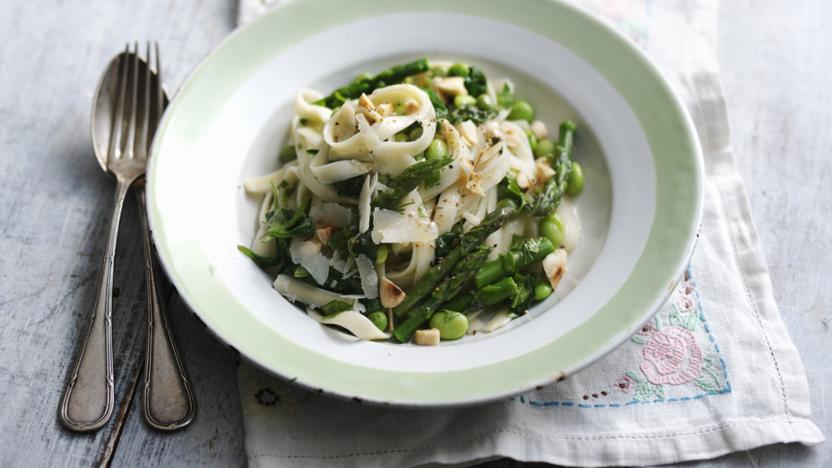 See more pasta recipes (63)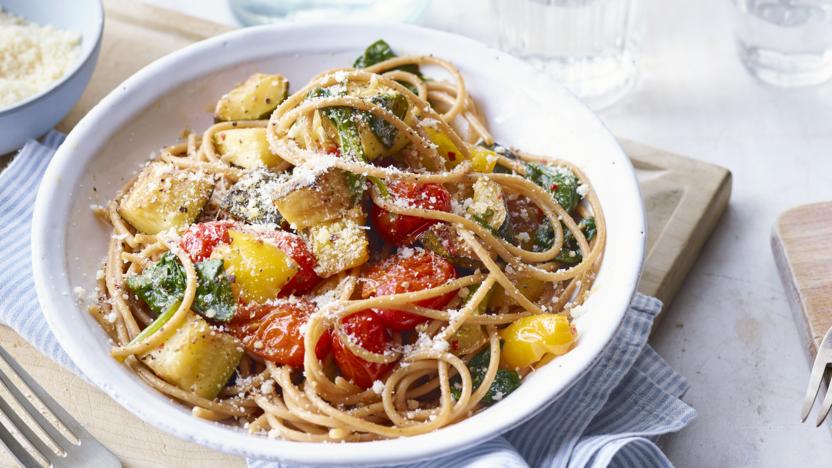 See more whole wheat pasta recipes (10)