Aubergine and walnut caviar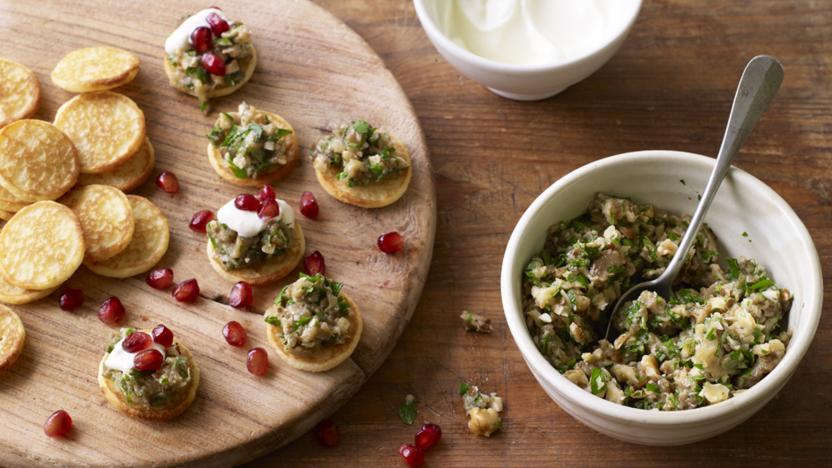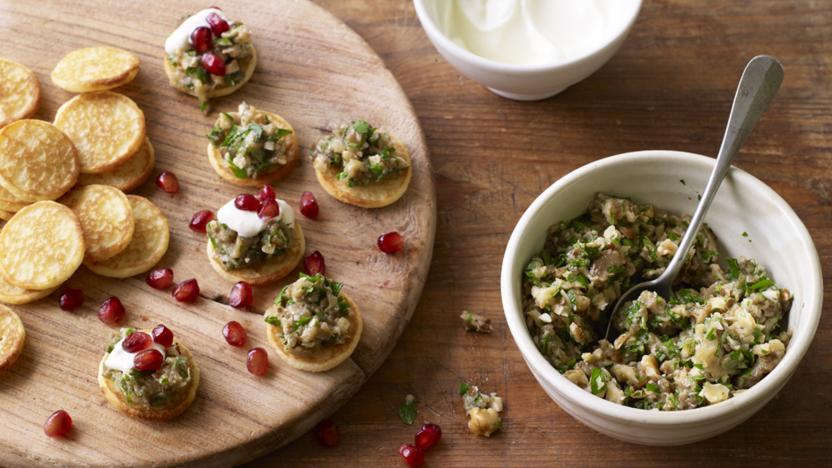 If you're feeling the pinch but still want to experience some of the finer things in life try the Hairy Bikers budget caviar, perfect served on top of blinis.

This meal, when served as four portions, provides 177kcal, 4g protein, 4g carbohydrate (of which 4g sugars), 15g fat (of which 2g saturates), 6g fibre and 0.1g salt per portion.
Method
Preheat the oven to 200C/180C Fan/Gas 6.

Cut deep slits in the aubergines at regular intervals and on all sides. Stuff with the sliced garlic. Put on a baking tray and roast in the oven for 45 - 60 minutes. When the aubergines are ready, they should be soft, wrinkly and turning brown/black in colour.

Put the aubergines in a colander and allow to cool a little. When they are cold enough to handle, peel off the skin. Squeeze gently to remove as much liquid as possible. Chop the aubergines finely.

Put the aubergines in a bowl and add all of the remaining ingredients. Mix thoroughly. If you want a slightly smoother texture, you can use a stick blender or food processor.

Serve with blinis and sour cream, with a few pomegranate seeds sprinkled over.