Five-spice pulled pork with spicy slaw
This recipe is perfect for when you have a gang of hungry mouths to feed because the oven does most of the work for you.

Ingredients
For the pulled pork
For the spicy slaw
To serve
Method
Preheat the oven to 150C/130C Fan/Gas 2.

For the pork, put the soy sauce, chilli powder, Chinese five-spice, sugar, garlic and ginger in a large bowl. Mix together to make a sloppy paste.

Put the pork in a deep roasting tray and massage the paste over the meat. Cover with foil and cook for 8–10 hours, or until the meat is so tender you can shred it with a fork.

Just before serving, make the slaw. Mix the sesame oil and soy sauce together in a large bowl. Add the cabbage, onion, carrot, chilli and coriander. Toss together until well mixed. Season to taste with pepper.

Once the pork is ready, shred it with a fork. Serve it piled into toasted sesame buns with a smear of mayonnaise and the spicy slaw.
Recipe Tips
If you would like to serve the pork with a sauce, bubble the cooking juices in a large saucepan over a high heat for 10-15 minutes until reduced and thickened slightly. Season with pepper.
This recipe is from...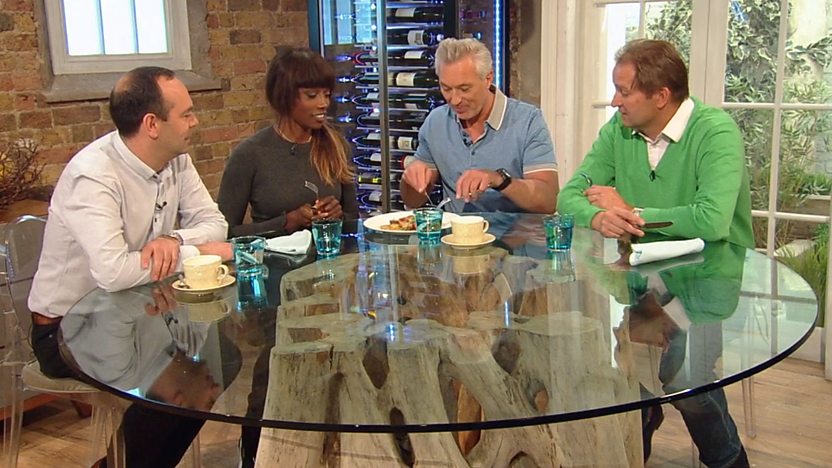 Saturday Kitchen
Summer 1