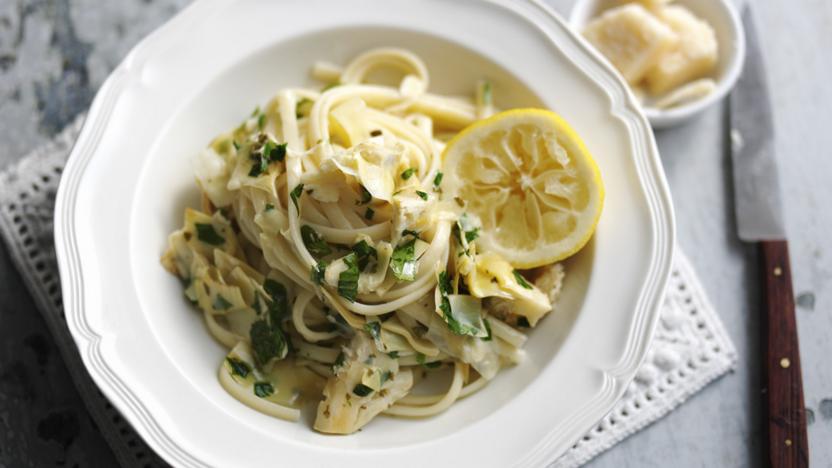 A delightfully simple recipe, ideal for a weeknight supper. Use fresh herbs to get the best flavours and complement the artichokes.

Each serving provides 444kcal, 14g protein, 81g carbohydrates (of which 3g sugars), 5g fat (of which 0.6g saturates), 7.5g fibre and 0.5g salt.

Method
Pour the artichokes, with their oil into a pan and mash them down with a fork.

Add the garlic, parsley and thyme and heat through for a couple of minutes and then pour over the warm pasta.

Add the lemon juice and toss thoroughly.

Serve in bowls topped with shavings of parmesan cheese.