Apricot and brandy Christmas cake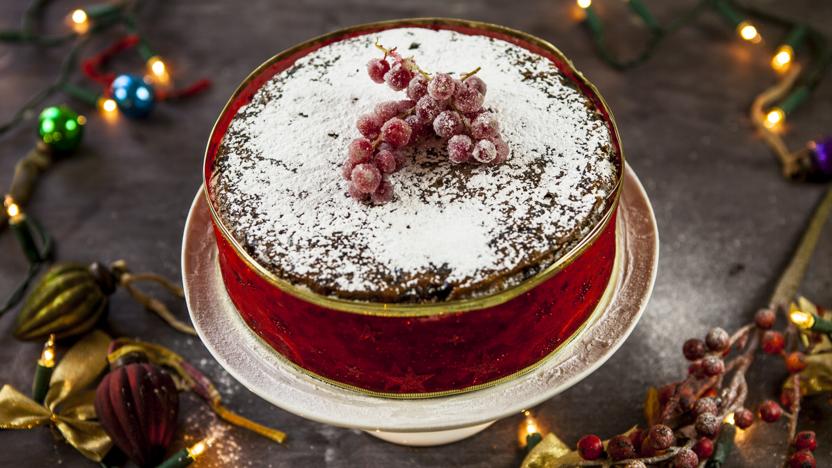 Mary Berry's Christmas cake is a great last-minute recipe because it doesn't need feeding.

Method
Soak the chopped apricots and dried fruit except the cherries in the brandy in a bowl overnight - leave out in the kitchen and by the morning the fruit will have absorbed the brandy.

Grease and line a 20cm/8in-deep round cake tin with a double layer of greased greaseproof paper or parchment paper. Pre-heat the oven to 140C/120C Fan/Gas 1.

Cream the butter and sugar together in a very large mixing bowl, add the remaining ingredients, including the dried fruit mixture, and continue to mix until well blended.

Spoon the mixture into the prepared tin and spread out evenly with the back of a spoon. Cover the top of the cake loosely with a double layer of greaseproof paper.

Bake in the preheated oven for about 3½ hours or until the cake is a pale golden colour, feels firm to the touch and a skewer inserted into the centre comes out clean. Keep an eye on the cake and if it is getting too brown, cover it loosely with foil. Allow the cake to cool in the tin, then turn it out.

The day before serving, heat the jam in a pan until melted and strain through a sieve. Brush the cake all over with the sieved apricot jam for a shiny finish.