Apricot and almond crumble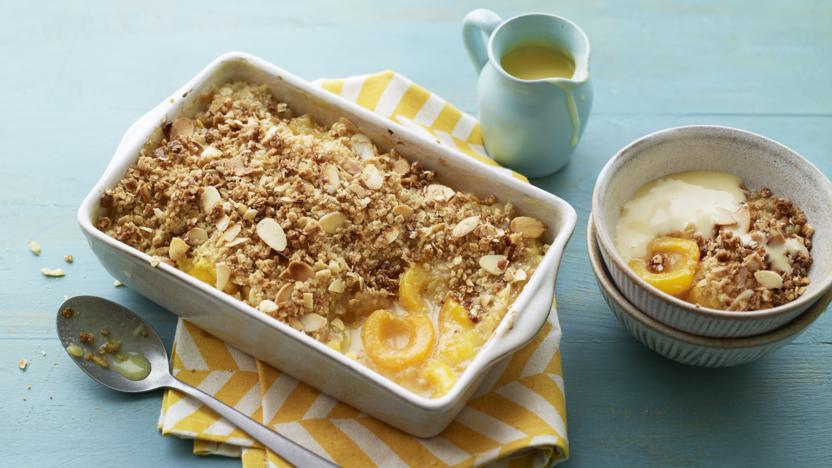 Grated marzipan, porridge oats and demerara sugar make an instant (and yummy) tinned apricot crumble topping for this easy store cupboard dessert.

Each serving provides 492 kcal, 9g protein, 78g carbohydrates (of which 56g sugars), 15g fat (of which 3.5g saturates), 5g fibre and 0.1g salt.
Method
Preheat the oven to 200C/180C Fan/Gas 6. Drain the apricots, reserving the juice. Put the apricot halves in a shallow 1 litre/1¾ pint ovenproof dish. Pour over 5 tablespoons of the reserved juice. Coarsely grate the marzipan on top and lightly toss.

In a large bowl, rub the flour, oats, sugar and oil together until well combined. Stir in the flaked almonds (if using). Sprinkle the crumble mixture on top of the apricots.

Bake for 30–35 minutes, or until the crumble topping is golden-brown and the filling is bubbling up around the sides.

Warm the custard in a small saucepan and serve alongside the crumble.