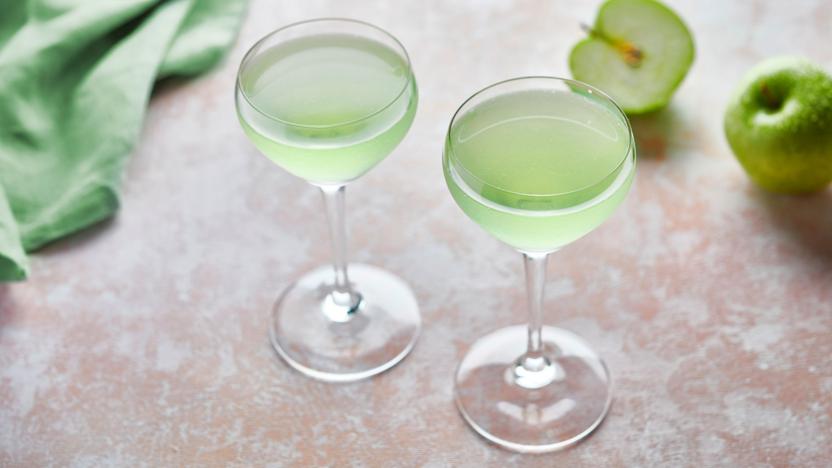 The appletini is a popular, fun and approachable alternative to the martini. If vodka isn't your thing, try gin or calvados as an alternative.
Ingredients
To make the sugar syrup
To make the cocktail
Method
For the sugar syrup, put the caster sugar in a small non-stick saucepan over a medium heat and pour in the water. Stir and bring to the boil. CAUTION: boiling sugar is extremely hot. Handle very carefully. Use a deep pan to avoid bubbling over.

Once the sugar has dissolved and the liquid is clear, take the pan off the heat and leave to cool. Put a coupette or other glass of your choice into the freezer.

Fill a cocktail shaker with ice. Pour 20ml/¾fl oz of the cooled sugar syrup into the shaker over the ice along with all the remaining ingredients. Shake vigorously for 8-10 seconds.

Strain the appletini into the chilled coupette using a hawthorne cocktail strainer and a fine mesh strainer. If you don't have a strainer, any kitchen sieve will work just as well.
Recipe Tips
Scale up the sugar syrup ingredients with a ratio of 2:1 if you'd like to make more. It's easier to make in larger batches and keeps for at least 2 weeks in the fridge.