Anatra con melagrana (duck with pomegranate) and sautéed escarole
Ingredients
For the escarole
Method
Preheat the oven to 200C/400F/Gas 6.

Season the duck breast with salt and freshly ground black pepper and dust with flour, shaking off any excess.

Heat the butter and olive oil in a large ovenproof frying pan until the butter begins to foam. Add the duck and fry for two minutes on each side, then transfer to the oven to roast for 5-6 minutes, or until just cooked. The duck should be rare, but cook according to your preference.

Meanwhile, rub two of the whole pomegranates firmly on a work surface with the palm of your hand, then cut them in half and squeeze out the juice, as you would with a lemon, all over the cooked duck.

Open up the remaining pomegranates and remove the seeds. Sprinkle the pomegranate seeds over the duck.

Place the duck onto a plate and drizzle with the juices and seeds from the pan. Let the duck rest for 2-3 minutes then slice on the diagonal.

For the escarole, blanch the escarole leaves for a couple of minutes in boiling salted water. Drain and set aside.

Heat the olive oil in a frying pan, add the garlic and fry for one minute, or until soft, then add the escarole and gently sauté for 1-2 minutes. Reduce the heat, cover with a lid and cook for 5-6 minutes, or until the escarole is tender.

To serve, place the escarole onto the plate alongside the duck and spoon any remaining pan juices over.
This recipe is from...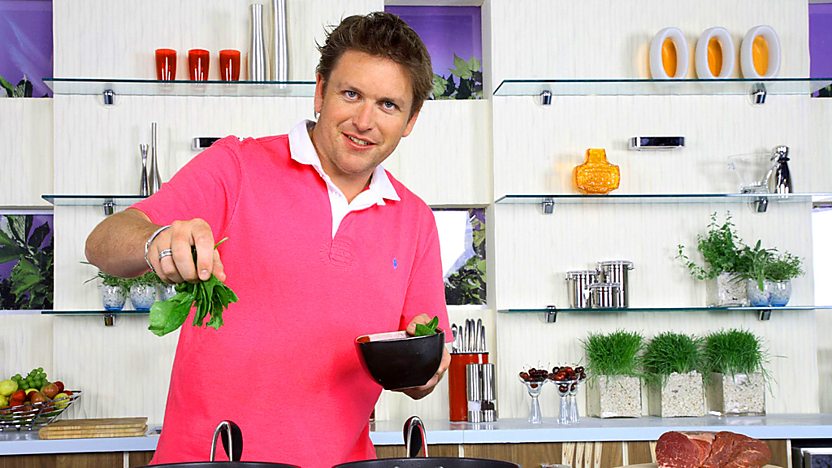 2007-16
112. Sunday Edition
Recipes from this episode