Anardana chana (pomegranate and chickpea curry)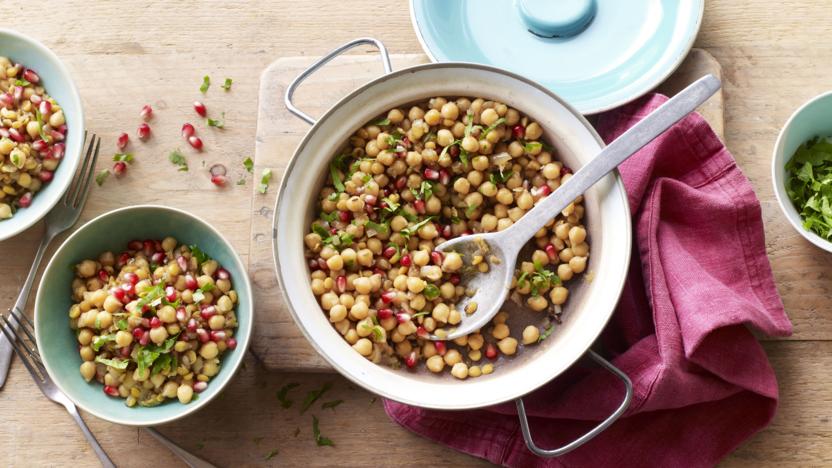 This simple vegan chickpea curry makes an inexpensive main meal served with rice or bread, or could be part of a thali.
Method
Drain the chickpeas and place in a saucepan. Cover with water and bring to the boil. Reduce the heat and simmer for 45 minutes, or until tender. Drain and set aside.

Meanwhile, heat the oil in a heavy bottomed saucepan over a medium heat. When hot, add the onions and cook for a few minutes until starting to soften. Add the ginger, spices, chilli and salt.

Drain the chana dal and add to the pan with 400ml/14fl oz water. Bring to the boil, then simmer for 35–40 minutes, or until the dal is tender. Add a little more water if needed.

Stir in the anardana, garam masala and chickpeas, heat through and adjust the seasoning.

To serve, pick out the whole spices if you wish and garnish with the coriander and pomegranate seeds.